Return to Headlines
SOCIOECONOMIC INFORMATION FORM INSTRUCTIONS
Dear Rice School Parents,
We need your help! It is very important that our parents fill out the SOCIOECONOMIC INFORMATION FORM online!
Please follow the below instructions to access the forms:
How to access the SOCIOECONOMIC INFORMATION FORM on HISD Connect Parental Forms - click here
HISD Connect Parent Portal The Complete Guide - click here
Once you have created your PowerSchool account this will look like this: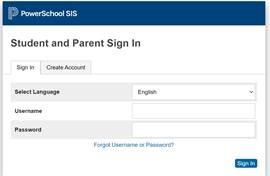 Access the forms when you have logged in to PowerSchool:
Fill out all the forms but most importantly the Social-Economic form: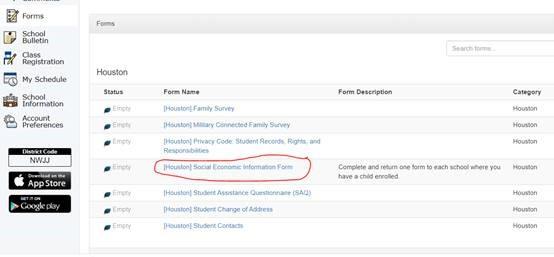 Once you have filled out the forms just submit them electronically.
Why is the Social-Economic form so important?
The Houston Independent School District will provide free breakfast and lunch to students for the 2020-2021 school year, but parents will still need to fill out a new socioeconomic form.
Because all HISD students qualify for free breakfast and lunch parents will not need to complete and return a free and reduced-price meal application. However, HISD is still required to collect and report the socioeconomic status of each student via a blue form that is then sent to the Texas Education Agency. This ensures campuses receive Title I funding.
Parents must complete and return one form to each school where they have a child enrolled. A form is not needed for pre-K students who have been qualified based on proof of income eligibility or homeless status.
It is very important that families complete the form so that schools can receive Title I and State Compensatory Education funding, which directly impact campuses and students throughout the district. Title I and State Compensatory Education funding can be used to:
Hire personnel
Provide tutoring services
Order technology
Provide professional development for teachers.
Socioeconomic forms are also utilized in the annual state accountability ratings, ensuring that each campus is compared to other campuses with the same percentage of economically disadvantaged students.
Deadline for Social Economic Forms are now due on Thursday, 12/10/2020.
Thank you for your prompt attention in completing these forms electronically.