Return to Headlines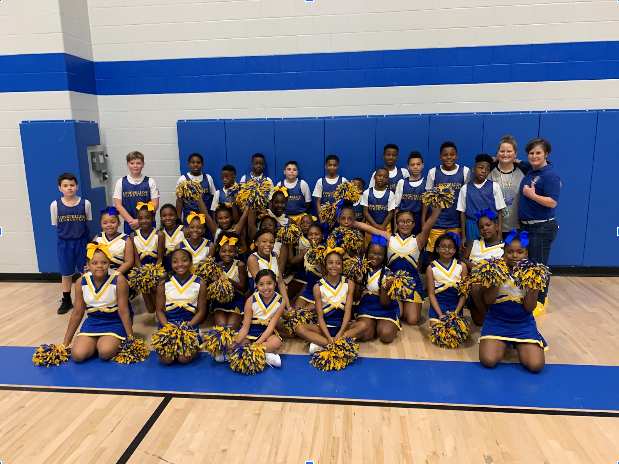 Written by 5th grader, Bryce Bloom-Timmins


Feb. 18, 2019 Update:
The Longfellow Leadership Basketball Team had their last game of the season against Grissom Elementary this past weekend. The final score ended up being 27-17, Longfellow's victory. The starting five for Longfellow were Bryce (myself), Kaden, Rashaun, Lemarion, and Daniel who did well in holding Grissom to only 7 points in the first half. While Longfellow's coach, Coach Garner was subbing people in and out of the game. The only reason Grissom got that high of a score against Longfellow's defense was that they were just chucking up shots, and miraculously, about fifty percent of their shots went in. Grissom got a couple more lucky shots in, but it wasn't enough to hold back Longfellow's killer offense which scored more than ten points in each half thanks to amazing passing and great shots! Using the momentum and hype from the last two victories, Longfellow hopes to enter the playoffs as a contender for the championship of the Kate Bell Basketball League.
---
Feb. 14, 2019 Update:
The Longfellow Leadership Basketball Team are back and have struck again.This weekend, we played Elrod Elementary who were getting blown out by everybody they faced. Longfellow put out Bryce(myself), Kaden, Nivore, Rashaun, and Kevin in the first quarter who shut Elrod down allowing 0 points while scoring 14 points. I think Elrod could taste defeat just after the first basket made on them. For the rest of the game, Longfellow coasted through the rest of the game pretty easily, so the court was filled with a different team of leaders every couple of minutes.Longfellow won pretty easily by a score of 26-6 and will take this momentum to next week.
Thanks to our awesome PTA the basketball team and cheer squad got new uniforms this year who we're celebrating this week in our Synergy Assembly.