Return to Headlines
Student Virtual Schedule & Course Support/Help
Wisdom HS Students,
Please follow these steps to locate your schedules and access your classes.
Step 1:
Locate your schedule using this picture in Microsoft Teams "Chat". It was sent to you by someone at Wisdom HS.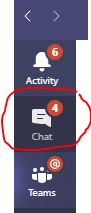 Step 2:
First, go to the HUB at (www.houstonisd.org/hub).
Then, log in and select "Courses".

Next, click "all courses" to see all courses.

Finally, select your course based on the current period.
Example: click on a class with P1 (A) if it is period 1 based on the bell schedule.
Step 3:
Locate the Microsoft Teams "class link" posted by your teacher.
Click on the link to go to Microsoft Teams class.
Congratulations, you are done accessing one class. Please, do the same for each class.
Additional Support:
If you still need help with your schedule or classes, please use these links based on your grade level so that your counselor can help you.
9th Grade Support Link (Counselor Ms. Campbell)
10th Grade Support Link (Counselor, Ms. Jasek)
11th Grade Support Link (Counselor, Ms. Savoy)
12th Grade Support Link (Counselor, Ms. Maddox)

Counselors' Corner (Help/Support Information):
If you need to reach your counselor for schedule change or any other counseling support, please go to their webpage: The Counselors' Corner Website
Schedule Change Request Form Link below:
Please be sure to read and complete the instructions. Your counselor will notify you if your change has been approved. Remember to keep attending your assigned classes until you receive communication from your counselor.