Return to Headlines
New HISD clinics provider
Next Level is the new provider for HISD Employee Health & Wellness Centers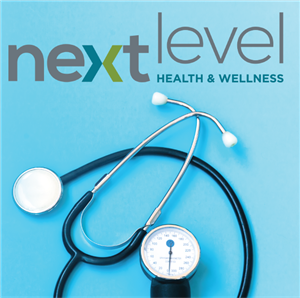 Next Level Urgent Care is now the provider for the Employee HISD Health and Wellness Centers as of May 2, 2019. The clinics are available to serve employees with most of their medical needs, including urgent care, sports injuries, flu, lacerations, limited wellness exams, and much more. Next Level will offer access to medical doctors, as well as physician assistants/nurse practitioners, with an expanded range of services.


To schedule an appointment at one of the clinics, call 281-869-3630. You can also download the Next Level app (search "Next Level") and schedule an appointment online. If you have trouble downloading the app, use your cellular data or download the app from home. After you open the app, click on the menu in the upper left-hand corner, select "Schedule Appointment," click on the HISD clinic of your choice, fill out your name and contact information, and then select the date and time for your appointment. For detailed instructions, see these detailed instructions.

For employees enrolled in an HISD medical plan, most services will be offered at no charge to them and their covered dependents age 5 and older. Employees who are benefits-eligible but not enrolled in a medical plan can use the centers for just $65 per visit, plus any additional lab fees.

The clinics are located at:
• 4400 West 18th St., 77092 (Hattie Mae White)
• 4330 Bellfort St., 77051 (Attucks Middle School)


For clinic hours, see the HISD Benefits website here.

Although your medical records will remain with the prior provider, Concentra, you may obtain a copy or have them transferred from the Concentra Privacy Office by emailing privacyoffice@concentra.com or by writing to:

Attention: Concentra Privacy Office
4714 Gettysburg Road
Mechanicsburg, PA 17055


In order for Concentra to release a copy or transfer your records, you will need to complete and sign the "Patient Access and Authorization for Disclosure of Protected Health Information" form available on the HISD Benefits website here. A copy in Spanish is available.

We will be sharing more information about Next Level and its onsite clinic services in the future. For questions, please contact the Benefits Office at 713-556-6655 or email them at BenefitsOffice@houstonisd.org.