Return to Headlines
Register now for the Hess Houston Corporate 5K Run in October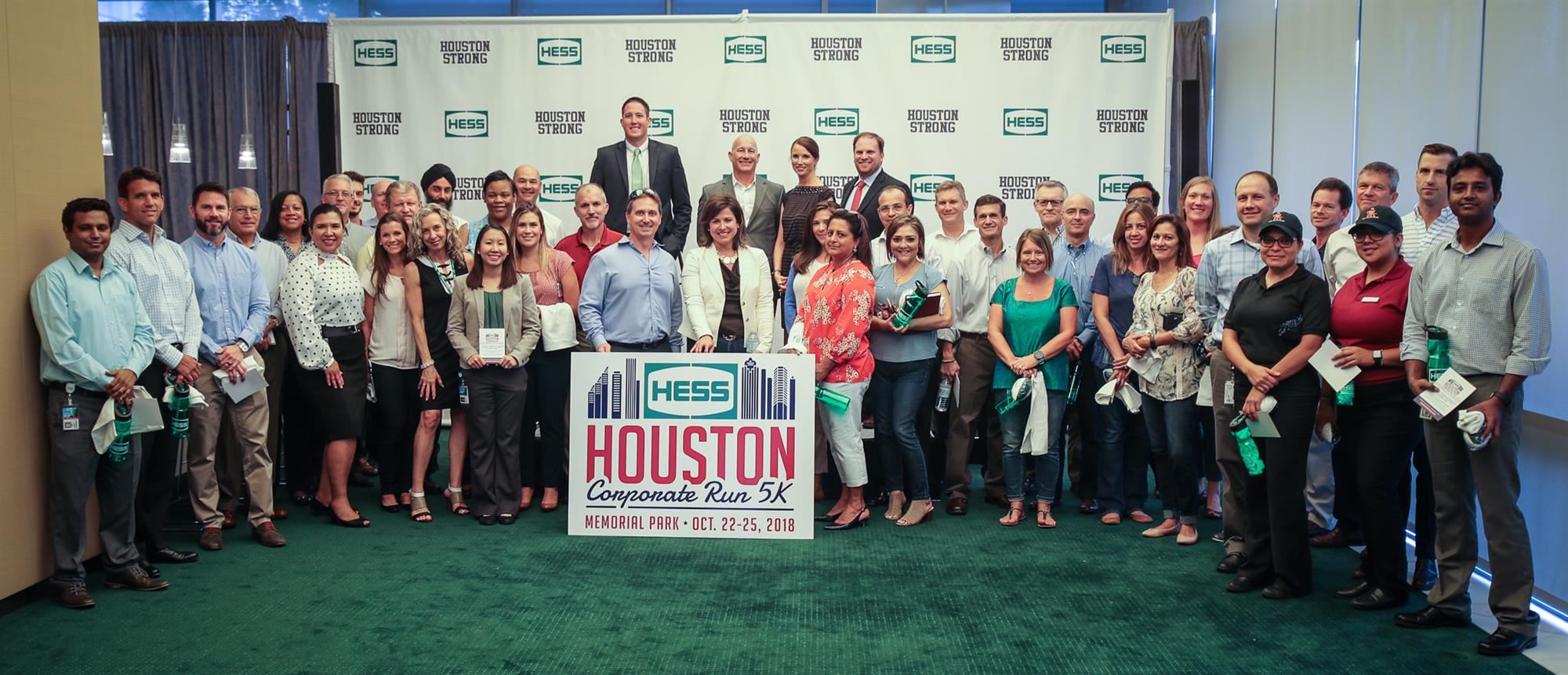 Planning is underway for this year's fifth-annual Hess Houston Corporate 5K Run in person at Memorial Park October 19-21, 2021 (Tues.-Thurs). The event will also be held virtually again in 2021 for those companies who would like to stay with that option. You may even do a combination with some employees participating in person and others virtually.

As a returning company, HISD will have until Monday, March 8, to reserve a spot for the in-person OR virtual event at the LOWEST PRICE available (prices will increase after that date). For those who register for the in-person option, we will not require any payment for this event until this summer when we are 100% certain that it will take place.

There are two reasons why it makes sense not to wait to sign up for this year's event:
You will lock in the lowest rate possible by signing up before March 8
Since there may be a participant cap for the in-person event, space will definitely run out quicker than in previous years, and we may run out of room.
To register for this year's event, please go through our website by clicking here and filling out the form. We will then set up your team page and send you a welcome kit when registration opens.

Please take a minute to read some important notes about the 2021 event:

Hybrid Event In 2021
The situation with Covid is changing constantly. Our number one priority is the safety of all participants. For that reason, this year's event will be a hybrid in-person/virtual event. What does this mean? Your employees will have the option of participating in person one of the three designated days or virtually on their own time during event week.
There is a possibility we may have to impose a cap on the number of total participants per day for the in-person event. Any "overflow" participants over your allotted cap must choose the virtual option for the event. Example: If you sign up for a tier 3 starter pack for 25 people, that does not mean you'll necessarily be capped at 25 people. You may be capped at a higher number. This will come down to which day you have signed up for.
Safety Protocols
The event and post-race village will take place in the new Eastern Glades section of Memorial Park. However, there may be changes to the layout from previous years to adhere to certain safety protocols, especially when it comes to food, drinks, and entertainment.
There will likely be added safety protocols in the post-race area. This will be based on mandates from the City of Houston and Memorial Park and will be announced well in advance.
Social Distancing
This event is well ahead of its time by today's safety standards with a three--hour start window each day vs. one crowded start line like most other events. Obviously, this format will continue, but your company may have to adhere to a more specific start time within the three-hour period on your day. For example, if your designated day is Thursday, your employees may only be allowed to go through the start line between 5 and 6 p.m. It's possible this isn't necessary, but we want to ensure there isn't overcrowding by the start line each day of the event.

Be Flexible in 2021
We ask that you remain flexible. We are working diligently on a number of things to make this event happen in October. There may be new, unexpected rules and procedures that pop up, and there may be last-minute changes to the event that we can't anticipate today.

Registration Notes and Disclaimer
If for some reason the event is unable to take place, HISD will be deferred to the 2022 event unless you decide to participate virtually in 2021. We do not expect this to happen.