Return to Headlines
New school year, new you!
Tips to make the start of the school year a little easier
Are you excited about the new school year or are you dreading the return of homework and studying? Are you nervous and a little bit scared? Maybe you're having lots of different feelings and are confused. I am here to tell you it's all perfectly NORMAL!
Regardless of how you're feeling, it's important to get the year started off right. So here are a few tips to make the most of the next few weeks and help you make the right choices this school year.
Get Involved
HISD schools have lots of clubs and organizations for every type of student. This is the perfect way to meet other teens like you or to try something different if you're feeling spontaneous. If you're considering an organization like theater, student council, dance, or even a sport, that is a great way to have some positive peer pressure. The motivation to do well in class in order to participate in that sport or club will keep you on track and your parents off of your back.
Time Management
School activities and time with your friends are always fun but that does not mean you can neglect your other responsibilities. Yes, that includes school and expectations at home. Using a planner or fun apps and alarms on your phone are some ways to manage your time. The better you are at managing friends, school, extra-curricular activities, family, and time for yourself, the less stress you will experience.
Stay Away from Drama
Attending class, being involved in school activities, and managing your schedule leave little room for drama. Do you see why it is so important to get involved and manage your time? Yes, in some situations drama may be unavoidable. A few ways to avoid drama is to have a trusted friend that is never involved in drama. Also learn from other people's drama. Make it a rule to not spread or engage in gossip, don't help or get involved with someone else drama and do what you can to keep positivity around.
Have Refusal Skills
If you are an incoming freshman, know that high school is different from middle school and there will be some difficult situations you will face. A "refusal skill" is to refuse, reject or say no to a person or a situation that could bring a negative outcome. Knowing how to say no to alcohol or drugs at a party or after school is something to think about and know what to say now because it happens. Not only to drugs or alcohol but how to say no to drama, unwanted or inappropriate comments from a guy or girl in romantic relationships and even cheating in class. Have a plan so you won't be caught off guard and your peers will know you mean business!
Welcome back and good luck!
---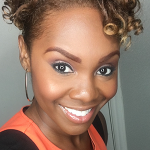 About the Author: Ebony Lumpkin works as the Choices Counselor at Westside High School providing counseling services to students and parents. But now, through PowerUp Go, her regular blogs will provide support and resource to all HISD students.