Return to Headlines
The importance of seeking mentors
Connections matter. Every connection you make as a student becomes a part of your network— your personal army of professionals, educators, leaders of faith, and other trusted adults. They guide you, give you advice, show you what "a day in the life" is like, serve as listening ears, and can even help you find scholarship and internship opportunities!
With their support, you become a more competitive college and career applicant.
To quote Jessica Stanley, Valedictorian of Forks High School in the Twilight Saga's Eclipse, "When we were five, they asked us what we wanted to be when we grew up. Our answers were things like astronaut, president… or a princess… But now that we're grown up, they want a serious answer."
Knowing what you want to be when you grow up can be tough, because you might not have had exposure to your "dream career."
And other times, you may just find yourself in need of general life advice.
Overall, mentors help you overcome roadblocks and challenges.
For all these reasons, we encourage you to build your network and seek out mentorship now.

Take a look at these tips on how to get started:
Connect with your teachers. Your teachers are incredible fountains of knowledge. In addition to serving as your mentor themselves, they may know someone in your career of interest who would be a perfect mentor for you.
Take advantage of opportunities to connect with presenters. If your principal brings in a speaker, and you find yourself really connecting with their message—stay after. Chat with them about their presentation. Then, ask for their business card.
Always ask for business cards. Then, send a follow up "thank you" email. If you ask for someone's business card and they say "email me," take them up on that offer.
Ask. Oftentimes, students are intimidated by the very thought of asking someone to be their mentor. But these adults want to help you—and more than that, they want to see you succeed! Do not be afraid to ask someone to be a mentor.
ROSES, Ascending to Men, and Miles Ahead Scholars. HISD has its own mentorship programs at several campuses. Talk to your principal or counselor, to see if your school is participating.
Why should I seek out mentors? Hear from your fellow students about what mentorship has done for them: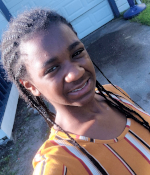 Zacoreya Henderson | Key Middle School Student
ROSES Scholar
"Before joining ROSES, I would often get into trouble. But now, I know how to communicate with people properly and have strengthened my own desire to help others. My mentors have shown me examples of successful black women and given me something to which I can aspire. Now, I want to go to college and make something of myself. I want to be a musician or a teacher."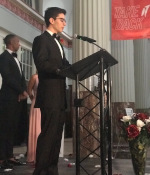 Vincent Galvan | Bellaire High School Graduate, Class of 2020
Ascending to Men Scholar
"From the first day I walked in, my mentor told me about scholarships, jobs, internships, and many other opportunities that were being offered. Fairly often, he also invited guest speakers that were successful in their fields. More than just becoming a connection, these guests made me feel proud. I finally felt like I could achieve my dreams, just like the many different people who stood before me. I truly felt like I could be who I wanted to be."