Return to Headlines
Gerry Royal: April 2011 Employee of the Month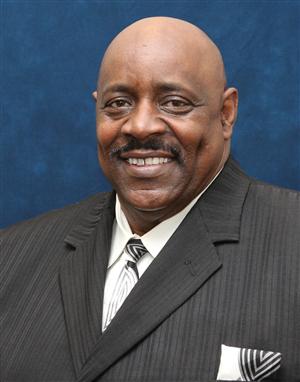 Gerry Royal, Employee of the Month for April, is the plant operator at Jennie Kolter Elementary School. He was first hired as a custodian at Ralph Anderson Elementary School in 1991, a position he also held at Bonham Elementary School before accepting a promotion in 1996.
As the plant operator, Royal is responsible for making sure that the hallways, floors, and classrooms of his school are kept clean; that all of the building's systems are in good working order; and that the campus grounds are attractively landscaped. He is so well-regarded that former Principal Brenda Keith hired him on the spot after a colleague asked him to apply for his current position—and in 2007, Royal was recognized as Plant Operator of the Year for the Southwest District.
Originally from Hughes Springs, Texas, Royal and his fraternal twin brother (now deceased) were once asked to appear on the Ed Sullivan Show, after talent scouts saw them entertaining patrons with dance routines at their parents' barbecue restaurant. Now a resident of Missouri City, Royal enjoys cooking, watching movies, and fishing in Galveston Bay in his spare time. He has one grown son, who graduated from HISD's Scarborough High School.
"Gerry Royal is a daily reason why HISD's Operations department is considered to be 'customer-focused' and 'always responsive,'" said Construction and Facilities Services Senior Manager of Operations Brian Busby. "His personal commitment to the children of Kolter and the surrounding community is evident in his work record and his continuous years of dedicated service."
"What makes Mr. Royal so special is the way he goes about his responsibilities," added Kolter Elementary Schools Principal Margeurite "Peggi" Stewart. "He has a heart as big as Texas, and he is very, very connected to the community and our student body. He really acts like a mentor to our students. He is an icon at our school."
"Mr. Royal is more than just a plant operations manager," explained Kolter Elementary School teacher Amy Silverman. "He is an assistant, a helping hand, a leader/role model, and an inspiration to us all. We can always count on him to not only get the job done, but to do so with a smile on his face. Even though he is pulled in many different directions at any given time, we know he will always take care of us like we were his own family, and we love him like he was ours."