Return to Headlines
Westbury Math Teacher, Mr. Jose Clemente, named HISD Secondary Teacher of the Year!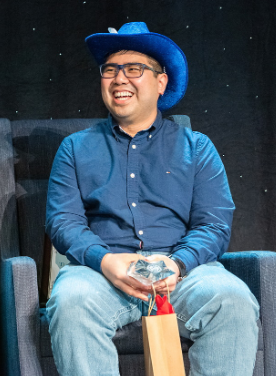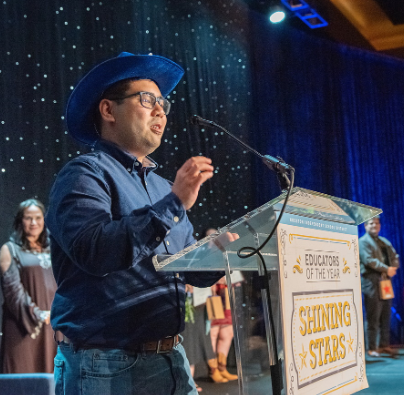 To empower, cultivate, and inspire is Mr. Jose Clemente's aspiration as he explores mathematical connections and concepts with his students at Westbury High School, where he currently teaches Pre-Calculus, OnRamps Pre-Calculus, and AP Calculus. He is one of the sponsors of the Math Club and one of the University Interscholastic League (UIL) Academic Coaches for Number Sense, Calculator Applications, and Mathematics at WHS. He has been a mathematics teacher for 6 years and has taught in both the middle and high school levels: Pre-Algebra, Algebra I, Geometry, Algebra II, Pre-Calculus, and AP Calculus.
His career in education started while he was attending the University of Texas-Pan American to complete his Master's in Business Administration degree. After his first year in the master's program and having settled in McAllen, Texas, his passion in education research strengthened. He focused on the relationship of educational expenditures and student achievement outcomes. However, writing about education was not enough. An epiphany dawned. He decided to be where the real action was taking place—in the classroom. He answered "yes" to the call of the noblest profession, which is teaching, and challenged himself to teach in underserved schools in Rio Grande Valley and in Houston. Since then, he has viewed teaching as his vocation. He has impacted students through his high expectations and empowered them to think critically and to be responsible young adults.
Throughout his time in education, he has mentored several teachers that went on to transform student lives because of his guidance in modeling culture of high expectations, collaboration, and whatever it takes attitude. He has shared to his peers his philosophy in making students feel capable, connected, and cared for.
His message to the community is simple: make an impact by being a champion and a mentor to the students. Students are empowered because somebody believes in them. Somebody believes that they can be college-bound and persist through college or the career of their choice. Somebody is there to listen and assist them through in what they are feeling or thinking. Somebody is going to be there to give the students what they need to be successful. Somebody will write a stellar recommendation or reference letter for a scholarship or college application. Moreover, this somebody does not necessarily have to be a teacher, this can be the administrative assistant in the front office, this can be the cafeteria worker, this can be the school bus driver, or this can be the community member that volunteers on campus. All of us have the capacity to empower and make a difference in students' lives. But one thing we all believe in; every student deserves a quality education and a champion in their lives.
Lastly, he would like to express his sincerest gratitude to the whole Westbury Community, Westbury High School students and staff, and Principal Monaghan. Maraming Salamat po!