Homecoming Dance has sold out! We will not be selling tickets Wednesday or Thursday. This is a PTO event and the venue has reached capacity.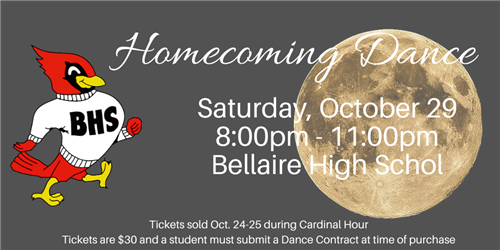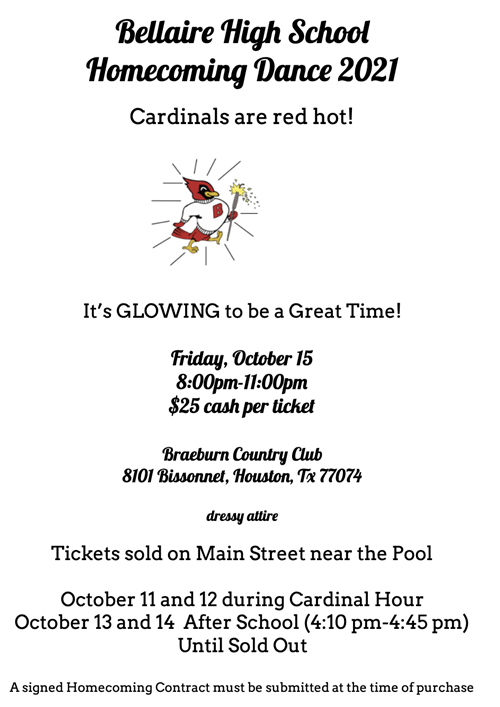 *Masks are required at all times and must cover both the nose and mouth.
All Clubs and Organizations are encouraged to participate in the pre-game Tailgate at Butler!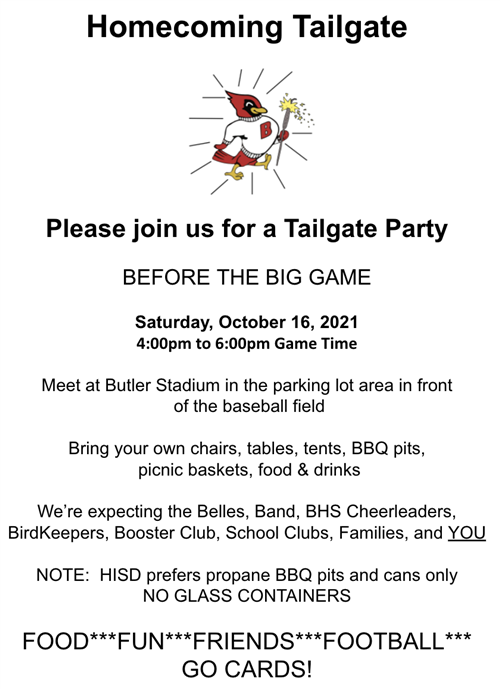 Homecoming Court Nominations
Student Council will be holding elections for the 2021 Homecoming Court. Voting will be done on Naviance.
Each Club and School Organization (Sport, Fine Art, Co-Curricular etc.) may submit a nomination form for the 2021 Homecoming Court. One Duke and Duchess will be elected to represent each grade level, 9th-11th. Seniors will elect the Homecoming King and Queen.
Criteria for nominations:
The Club or Organization must obtain the permission of each student they submit for nomination.
To be eligible to be on the ballot, students must be in good academic standing and have no serious discipline concerns.
All nominations must be submitted by the club sponsor through the online form by Tuesday, Oct. 5th at 4:00pm.
Students that are nominated may place 1 8x10 flyer approved by Administration on the Main Street designated Homecoming Wall using painters tape beginning Wednesday, October 5th. Please have candidates have their flyer signed by an administrator before posting.
Flyers posted in other locations in the school will be removed.