Arrival and Dismissal Location and Time
Arrival and Dismissal Time and Location
(Parents will report to the same stations for arrival and dismissal.)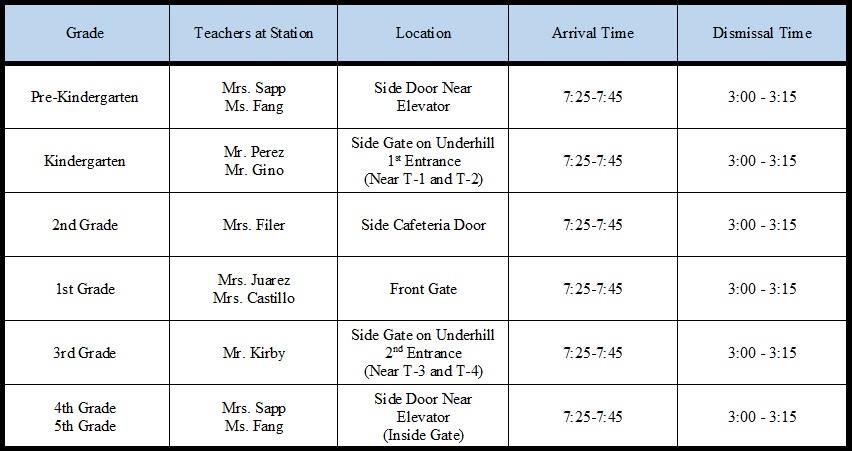 Dismissal Procedure
Parents will report to grade-level stations and provide the name of their child. The point person will use the Radio to call the child down. We are asking all parents to complete the Pick-up Bus Card information: Child's name and teacher name. Make sure bring daily or take a picture with their phone.
Any scholars remaining on campus after 3:15 will be escorted to the cafeteria for late pick-up.
Please follow social distancing guidelines.