Weekly Updates - December 9th, 2019
Weekly Updates - December 9th, 2019
Dear Parents,
Thanks for your feedback. With your suggestions in mind, I have switched our newsletter back to simple text format for easy reading/accessibility on various electronic devices.
MIMS Chess Team Took 1st Place!
Congratulations to MIMS Chess Team for winning 1st place in the chess competition on Saturday, 12/7/19. Over five hundred players attended the competition from all parts of the city. Twenty-one young MIMS chess masters represented our school and won first place in team competition in addition to many individual winnings. Special thanks to coach Gu, and coach Damon for your superior coaching and leadership.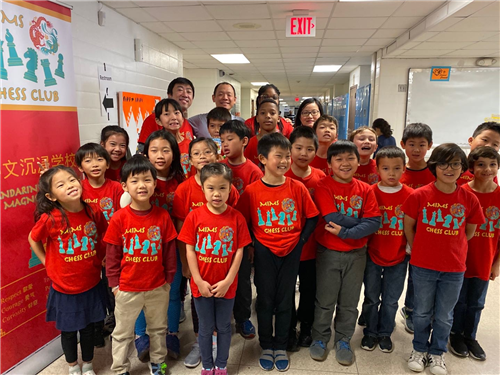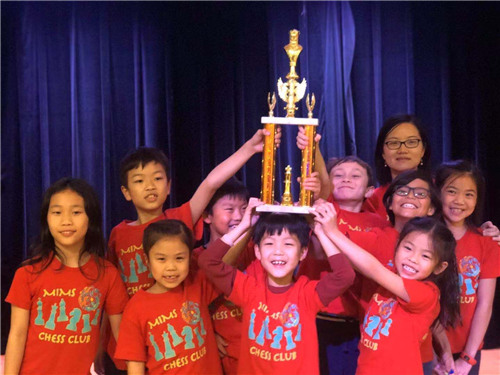 PTO General Meeting – Friday, 12/13/19
Parents, PTO general meeting is this Friday, 12/13/19. Please join us in the cafeteria at 8:45 AM.
Runoff Election – Saturday, 12/14/19
Our school will be open for the runoff election on Saturday, 12/14/19. We will set up the polling stations in the cafeteria. We will block off the hallway to stop voters from coming in to the main building. Thanks to Mr. Doucet, he will keep the building open until the end of the election day.
Parking in the Bus Lot/Teacher Parking Lot
Parents, please DO NOT park in the teacher's parking lot (the one by Yorktown street) during morning arrival, and dismissal. Unauthorized parking in that area creates unsafe traffic situations. When you drive in that parking lot, you are either driving in between the school busses, or coming in against traffic. Both scenarios create an unsafe traffic situation. Please pick up your child in the designated pick up lane if you are picking them up via automobile.
We Are On TV!
HISD media department was on campus recording holiday messages. Be on the lookout for some familiar faces on HISD TV!