Weekly Updates - December 16th, 2019
Weekly Updates - December 16th, 2019
Dear Parents,
I hope everyone had a relaxing weekend. Please see the following for this week's newsletter.
Houston Livestock Rodeo Art Contest
Our students have been working hard on Houston Livestock Rodeo Art contest since November. We are learning the transparent & opaque watercolor, oil/soft pastel and color pencil painting techniques through this animal projects. We will be working on Toyota Dream Car contest after the winter break. Students will learn the one & two perspective drawing skills through this international contest. Please encourage your child(ren) to embrace those exciting challenges while taking their artistic journey!
MIMS Participates in UIL Competition
We have many students participated this past Saturday's UIL meet at Carnegie Vanguard High School. We competed in Number Sense, Creative Writing, Spelling, Chess Puzzles, and Listening. Thank you, parents and Ms. Simpson for supporting our students at the UIL meet.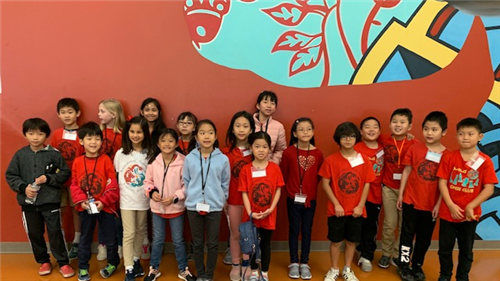 Bookfair – now until Tuesday, 12/17/19
Last chance to purchase books from bookfair. Now is a good time to buy story books because the last day for bookfair is Tuesday. Don't miss your chance to get those books for holiday gifts. Mr. Ying's personal recommendation – The Art of Racing in the Rain. It's a story about a race car driver's struggle with his family life through the lenses of his family dog, Enzo. Special thank you to Mrs. Lozano, Mrs. Buchholtz, and everyone who volunteered at the bookfair.
Teacher Appreciation Lunch – Chinese Food Competition
Parents, on behalf of MIMS staff and teachers, thank you for the delicious lunch. We enjoyed all the food and deserts. Also, congratulations to the parents of Arthur Chen and Hubert Tan for making the winning dishes. The winning dishes are: #7- "Pork Tripe/Ear & Beef with Chili Sauce" and #17 -"Sweet and sour pork ribs." Arthur and Hubert will have lunch with Mr. Ying as winning prize.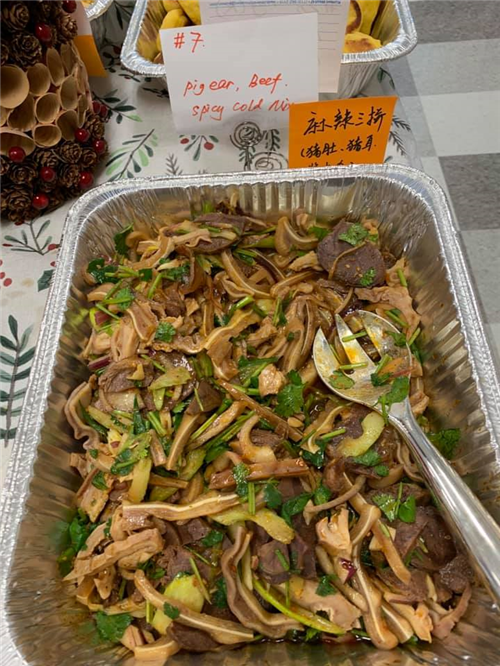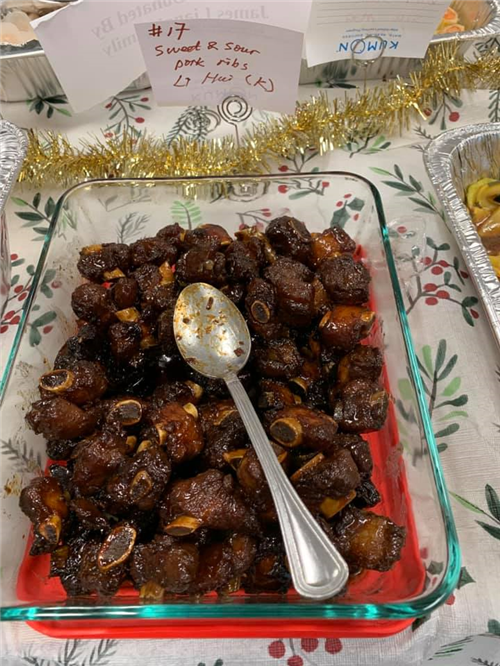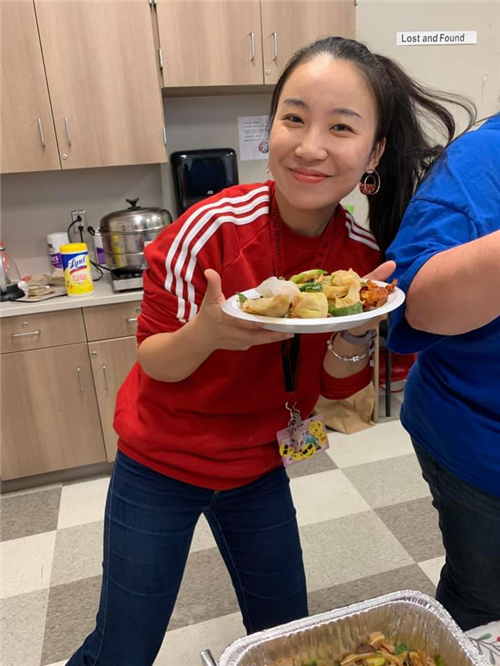 Morning Drop Off
If you wish to walk your child to the front door in the morning, please park your car in the designated parking area; not in the fire lane.
If you wish to drop off your child and have them walk to the front door by themselves, please use the drop off lane and NOT drive through the park lot area. You CANNOT drop off your child in the parking lot area because it is UNSAFE.
If you are in the drop off lane, please stay in the car – do not exit the car because it'll delay morning drop off.
Parking in the Bus Lot/Teacher Parking Lot
Parents, please DO NOT park in the teacher's parking lot (the one by Yorktown street) during dismissal because you can create an unsafe traffic situation. When you drive in that parking lot, depending on which entrance you take, you are either driving in between the school busses, or coming in against traffic, either way this creates an unsafe traffic situation. Please pick up your child in the designated pick up lane.
PTO General Meeting – Friday, 1/10/20
Parents, the next PTO general meeting is Friday, 1/10/20 after we come back from the Winter Break. Please join us in the cafeteria at 8:45 AM.
Winter Holiday
This year the Winter Holiday begins on Friday, 12/20/19, for students. School will resume on Monday, 1/6/20. Thank you, parents for all your support. I wish everyone a very memorable, healthy, joyous, and fruitful holiday season. May all your dreams come true and your hearts be full of happiness and love! Merry Christmas!