Weekly Updates - February 10th, 2020
Weekly Updates - February 10th, 2020
Dear Parents,
I hope everyone had a great weekend! Please see below for this week's newsletter.
Morning Assembly Recap
We are temporarily putting morning assembly on hold to improve the safety of morning drop-off traffic.
Morning Drop-off
We are adding more cones and using them to form one lane. We observed that cars were driving around other cars stopped in front of them. We understand the reason to drive around others, but at the same time it adds unnecessary stress for crossing guard. Limiting drop-off to one lane allows for a safer crossing zone.
Please DO NOT park in the drop-off lane. If you must stop for more than 30 seconds (approx.), please park your vehicle in the parking lot. We value kindness and courtesy in our school. Your thoughtfulness is appreciated.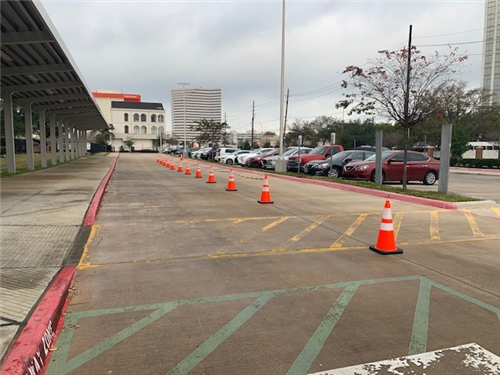 Library Reopening
Our library is back in business! We already have teachers bringing students to the library. Special thank you to the parents who volunteer to read to the students! We are looking into perfecting middle school library schedule so that we maximize the use of library time.
Harlem Globetrotter's Visit, 2/10/20
Harlem is coming to MIMS on Monday! Three players are presenting - Zeuz McClurkin, Sweet Lou II Dunbar and Lucky, the first ever Chinese player. They are presenting "T.E.A.M. Up at School" (anti-bullying presentation) in Chinese and English.
Middle School Production – "Louder, I Can't Hear You", 2/11, 2/12/20
Thanks to Ms. McGahey for working with middle school students on this performance. We proudly present Louder, I Can't Hear You. Please join us on 2/11 and 2/12 from 6:00 to 6:45 PM to watch students perform.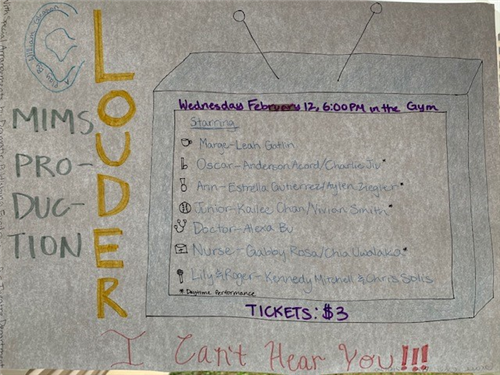 Camp Olympia Parent Meeting, 2/11/20
Thank you, parents for organizing Camp Olympia. The Camp Olympia parent meeting is 2/11 from 5:30 to 6:30 PM in the cafeteria.
Class Picture Day, 2/13/20
This Thursday is class picture day.
Early dismissal on Friday, 2/14/2020 at 1:15 PM
Friday, 2/14 is an early dismissal day. Our dismissal starts at 1:15 PM. Please note that:
After-school care begins at dismissal time
After-school enrichment programs begin at 4:15
If your child is attending parent-led club, please reach out to the club sponsor for club meeting time on early dismissal days
7th and 8th Grade Girl Soccer
If your 7th or 8th grade daughter is interested in playing soccer for MIMS please contact Coach Taylor. If you have paperwork, but have not yet turned it in, please turn it in as soon as possible.
Parent Concerns Regarding Coronavirus
Some of the parents have approached the school admins and expressed their concerns about Coronavirus. The school district is aware of the situation and they are monitoring the development of this epidemic through close contact with local, state, and federal health organizations. At this time, we are addressing this concern by reiterating the importance of personal hygiene. In keeping with the on-going flu season, we ask students and staff to wash hands often, to wear appropriate clothing for the environment/temperature, to be aware of their personal well-being, and see the school nurse and/or go to the doctor if they aren't feeling well. If, or when the district receives further instructions from the local or state health departments or CDC, Houston ISD will communicate with the parents in the appropriate manner. Parents should be directed to Nurse Stubblefield with their questions.
Reserved Parking Spots
Parents, please be respectful of the reserved parking spots by not park your vehicle there. Our teachers have reserved parking so that they don't have to spend extra time finding parking spaces in the morning. Our generous donors donated thousands of dollars to improve our school, to help us provide highest quality education to our students. We thank their generosity and show our appreciation by dedicating parking spaces for them. Once again, please do not park your vehicle at any reserved parking spot.