Weekly Updates - September 4th, 2020
Weekly Updates - September 4th, 2020
Dear Parents,
It's been a busy week, but I hope everyone is well and ready for the three-day break.
1. As I mentioned in our Meet and Greet, we have a new Facebookand Twitter account. If you haven't received any updates on Facebook/Twitter recently, please "friend" us and "follow" us again.
2. Please use this hyperlink to access this week's story time.
3. As I mentioned in our Meet and Greet, as we prepare for the first day of school, I am seeing a large number of email inquiries about various items, such as tech request, student ID, schedule, etc. I may not be able to answer each of these requests individually, but I have seen your email and will address your inquiries. Take student ID for example, we are still trying to find a way to push the ID to ALL students.
4. Below is a list of helpful contact information.
Questions about technology - Ms. Linzhe Obando and Mr. Elmer Milla
Questions about magnet program - Ms. Xian Xia
Need to update your information (including not receiving my emails) - Ms. Christine Chavez
Questions about health and safety - Ms. Vonshay Stubblefield
Questions about 504 program and accommodation (including IAT process) - Mr. Justin Ritsema
Questions about Special Education - Mr. David Nichols
Questions about GT program and CBE test - Ms. Yabei Yin
5. Middle school parents, if your child has taken and passed (80 is passing standard) the CBE exam during summer, please kindly send us the exam results. We have noticed that the school only received some of the results from UT. We will update your child's Chinese class level once we have received the CBE results.
6. It was a hot~ day for the supply drive but we made it! We wouldn't have the success if it wasn't for our strong teamwork and community support. A huge shout-out to two parents, Ms. Kelly Opot and Ms. Nissa Simpson for helping out! Also thank you to Ms. Lyons, Mr. B. Wang, Ms. Owens, Ms. Thome, Ms. Simpson, Mr. Mouton, Ms. Russo, Ms. Dykstra, Ms. L. Liu, Ms. Marcus, Ms. Stubblefield, Mr. Deggs, Ms. Y. Wong, Ms. Tijerina, Mr. Ibarra, Ms. Xia, Mr. Doucet, Mr. Lupe, and Mr. Milla for packing and distributing the supply bags! Special thank you to Mr. Ritsema for planning, coordinating, and overall supervision of the entire operation. If I accidentally left anyone out, I'm sorry, and please reach out to me so that we can celebrate your help also.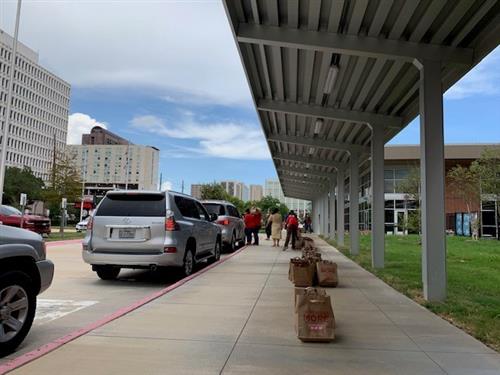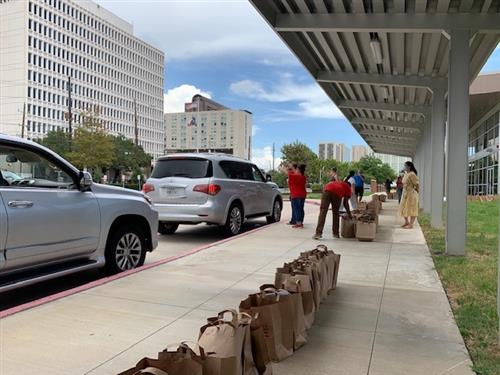 7. I have more information regarding HISD Connect Parent Portal. We have received that information. We have each student's access ID and password. We will send this information to your child's teacher. Additionally, we are making a mailout plan for next week. Thank you for your patience.
8. Mr. Ritsema kindly prepared written instructions to help log in to Microsoft Teams and the HUB. Please see this attachment for details.
Chung Ying, Principal