HISD Names New Chief High School Officer
Orlando Riddick brings experience as teacher, principal, and district administrator to new post


January 30, 2012
United States Army veteran Orlando Riddick has been named Houston ISD's chief high school officer, in charge of guiding 67 Houston Independent School District campuses with a combined enrollment of 55,000 students.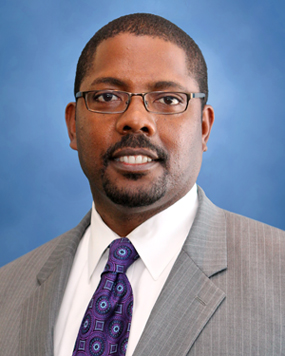 Orlando Riddick, HISD Chief High School Officer
A former English literature teacher, Riddick was appointed principal of Warren Travis White High School in Dallas ISD in 2007. He led that predominantly Hispanic campus of 2,500 students to produce the district's largest measurable academic gain in all areas, creating an environment in which 82 percent of students were college bound. Sixty percent of the students enrolled in Warren Travis White High School were taking advanced-level courses when Riddick was hired to oversee 16 high schools as Austin Independent School District's director of high school operations.
HISD Superintendent Terry Grier said Riddick has a history of raising academic achievement levels for students from all backgrounds.
"Mr. Riddick has high expectations for all children and a genuine belief that any student can succeed under the guidance of a quality teacher working in a school led by a great principal," Dr. Grier said. "He is the ideal person to lead our efforts to raise the achievement bar at every HISD high school."
"I am excited to join HISD and continue the transformative work that is already under way in Houston's high schools," Riddick said. "HISD's efforts to boost the level of rigor at all campuses through the Advanced Placement program, the Houston Innovative Learning Zone, and other innovative initiatives are setting a high standard for the rest of the nation."
Riddick will report for duty in HISD after Spring Break in March.