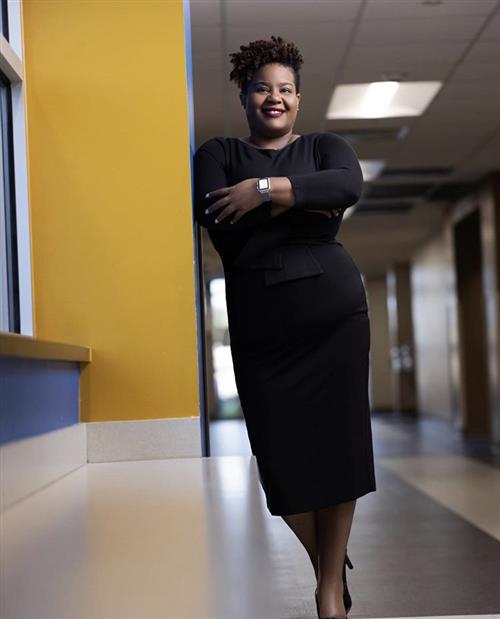 Kristy Love joined Codwell Elementary School in 2013, following eleven years of service within the Houston Independent School District. Prior to this position, she served as Dean of Students at Woodson K-8 Leadership Academy and Assistant Principal at Burbank Middle School. Ms. Love started her teaching career as a science teacher at Hogg Middle School where she was Team Leader and Science Department Chair. At Hogg she was also rewarded Teacher of the Year. Ms. Love also served as a resident teacher in the Rice Model Science Lab at Lanier Middle School.
As an administrator, she achieved success by raising test scores in math, science, writing and social studies. During her effort to raise test scores at Burbank, Ms. Love pioneered the E.X.C.E.L Academy to recognize and promote student achievement. Because Ms. Love understands that scholars must have a firm academic foundation, she supported teachers in Pre K – 8th grade at Woodson K-8. This led to her journey to becoming an elementary school principal.
As a lifelong learner, she has a Bachelor of Science in Biology from Alcorn State University and a Masters of Education in Educational Administration from Prairie View A & M University. She is currently working on her Doctor of Education in Executive Educational Leadership at Houston Baptist University. She is a member of the Texas Alliance of Black School Educators, The Association of Supervision and Curriculum Development and the Houston Association of School Administrators. She is also currently the Secretary of the Greater Houston Alcorn Alumni Association.