Texans Round-Up Information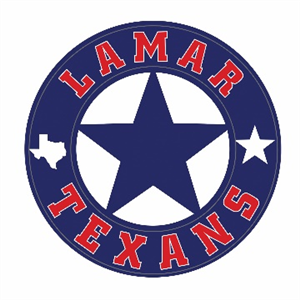 TEXAN ROUNDUP INFORMATION
July 24, 2019
Dear Texans,
The 2019-2020 school year is almost here, and we look forward to welcoming you on the first day of school to our new building. We hope that your summer has been restful as well as productive, and we hope that you are equally enthusiastic about the start of the new school year. In anticipation of the opening of school on August 26th, please note the important items listed below with the pick-up dates and times:
Texans Prep Days:
12th Grade: Monday, August 19 9:00 am -11:00 am; 1:00 pm – 3:00 pm
11th Grade: Tuesday, August 20 9:00 am -11:00 am; 1:00 pm – 3:00 pm
10th Grade: Wednesday, August 21 9:00 am -11:00 am; 1:00 pm – 3:00 pm
9th Grade: Thursday, August 22 9:00 am -11:00 am; 1:00 pm – 3:00 pm
On your assigned day you will be able to:
Get ID
Pick-up schedules
Attain parking passes
Receive laptop "with HISD and Lamar signed contracts found on the Lamar website along with the receipt from SchoolPay for $25 fee"
Visit academic neighborhood
When picking up a laptop, students need TWO forms, the HISD Contract and the Lamar Contract signed by a parent. The contracts are located in the following link: http://bit.ly/powerupcontracts You must pay $25 online by going to lamarhs.org and clicking on SchoolPay. Bring a printed copy of the receipt. Cash will only be accepted for some incoming 9th graders. Park in the garage by entering on Eastside Street and follow direction signs.
FIRST DAY OF SCHOOL - Monday, August 26th
SCHOOL HOURS: 8:30 am to 4:00 pm (Monday through Friday)
Please mark your calendars accordingly so that you may complete the necessary activities on the scheduled days. Your assistance will afford all of us a smooth school opening.
Sincerely,
Rita Graves, Principal