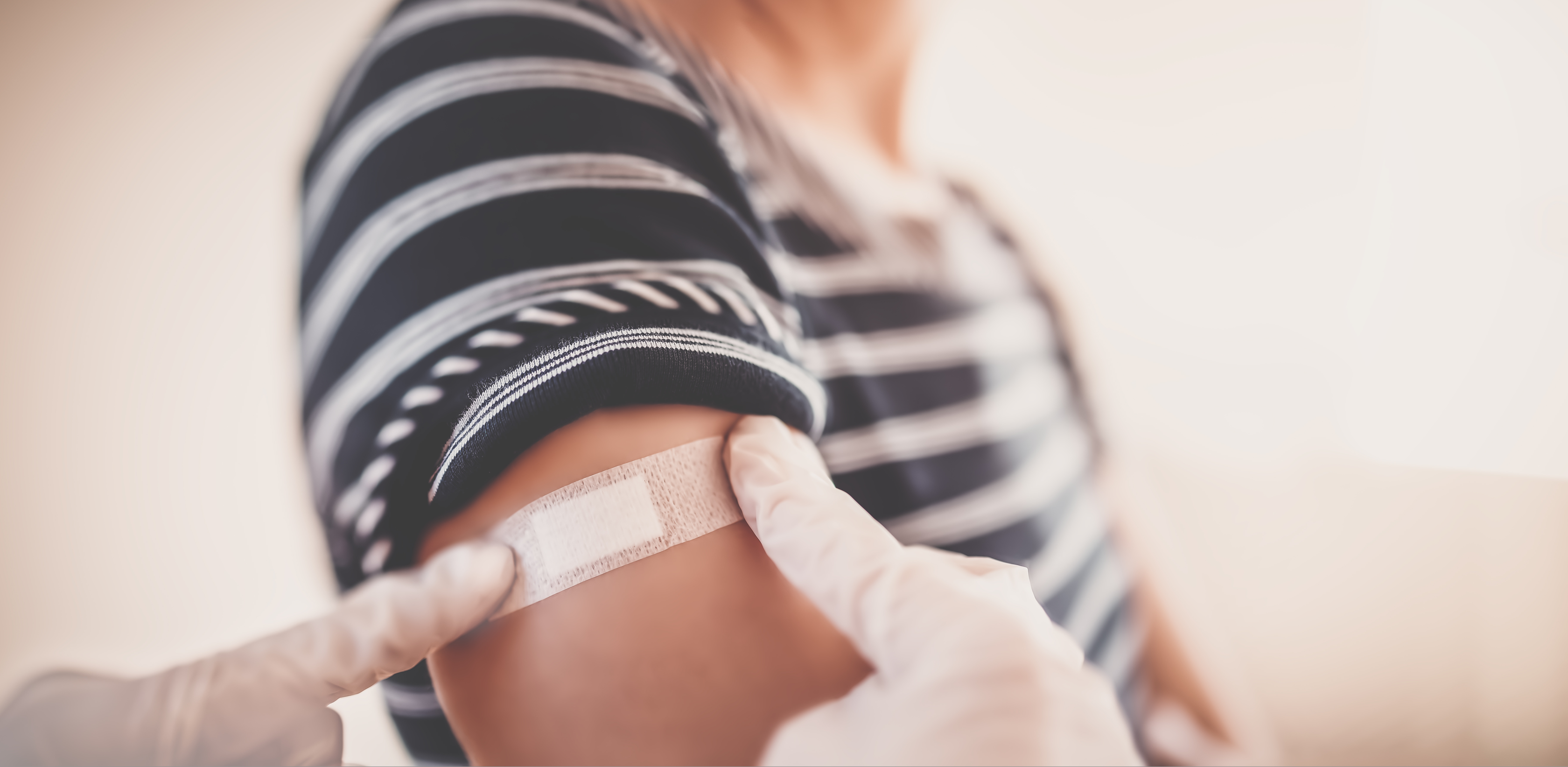 Free flu vaccinations Sept. 18 - Oct. 18, 2021.
Free Employee Flu Vaccinations
HISD will offer free flu vaccinations to district employees Sept. 18 through Oct. 18, 2021. Five Saturday drive-through clinics are planned to supplement the regularly scheduled sessions for each school/facility. The complete schedule is available on myHISD, HISDBenefits.org, and district social media. The CDC recommends everyone over six months of age get an annual flu shot, especially this year. For questions, contact an Aetna onsite representative at 281-627-7489.
Flu Vaccine –

Access the full HISD vaccine schedule here.
Next Level Urgent Care Centers
Employees and their eligible dependents covered under an HISD medical plan can only use one of the 16 Houston-area Next Level Urgent Care centers contracted through HISD. If services are performed outside of these locations, you will be responsible for all charges incurred. The 16 locations are:
HISD employees and their eligible dependents enrolled in the Select Plan may use the 16 clinics at no charge. All other employees and their eligible dependents enrolled in an HISD medical plan must pay a $20 visit fee. Employees not enrolled in an HISD medical plan will not be able to use Next Level under the HISD program. Services include ear infections, cold/flu, cough/sore throat, minor burns, lacerations, rash/skin infections, sprains, broken bones, dehydration, and STDs. Next Level offers three ways to get in line for an appointment:





Aetna Online Health Assessment


Aetna members are encouraged to take a moment to complete Aetna's confidential mini survey of their health history and habits and receive instant results and advice. Aetna's "Simple Steps to a Healthier Life" will help them learn about their health risks and how to lower them, gain real-life tips for better well-being, and much more. Just login to www.Aetna.com (if new to the site, click Register). Click on the health assessment link under the Stay Healthy icon. The first 500 members who complete the assessment by Sept. 30, 2021, will receive an incentive from Aetna.

Annual Enrollment
It's almost time for annual enrollment in HISD benefits. November 1-19, 2021, is the period when employees must make any changes they need or want for the following year. In order to prepare for annual enrollment, employees should take note of the following important points.
Address updates – We will send all benefits information to the permanent address you have on file under Employee Services in OneSource. Please make sure you have your correct address listed under "Personal Information." Simply login to OneSource from myHISD and review your Personal Profile and update as needed.
Beneficiary updates – You can review your life insurance beneficiaries by calling the Benefits Service Center or by accessing them online. To access online, go to myHISD, click on the Benefits icon under "Employee Quick Links," click on Enrollment and then "Enroll Now." You will be directed to the Benefits Service Center at ADP. Click on "Your Benefits" and then "Manage Information" to review your beneficiaries and make any necessary changes.
Review eligible dependents – Dependent children are carried on your plan until they turn 26. However, all dependents must be eligible to be included on your plan. if you wish to add dependents to your plan, you must provide proof of eligibility through the Dependent Verification Process. For more information on this process, see Eligibility under Enrollment on the HISD Benefits website. To review your dependents, use the same directions listed above under Beneficiary updates to navigate to "Manage Information" on the ADP website.
Life events during annual enrollment – This is considered dual enrollment. You will need to make elections for the Life Event and, if adding dependents, show proof that your dependent is eligible. And then you need to make your elections for annual enrollment for 2022. Be sure to complete both steps so you have insurance coverage (including covered dependents) for 2021 and the coverage you want for you and your covered dependents in 2022. You will need to provide documentation for your Life Event and documents for adding dependents - a marriage certificate for your spouse and birth certificates for your dependents. If you have any questions, please contact the HISD Benefits Service Center at 877-780-4473.




Employee Assistance Program (EAP)

To learn more about how your EAP benefits can help you and your family with many of life's challenges, call ComPsych Guidance Resources EAP at 1-833-812-5181. You may also access Guidance Resources Online (GRO) and link to vital information, tools, and support, including articles, podcasts, videos, slideshows, on-demand trainings, and "Ask the Expert" personal responses to questions. Log on to www.guidanceresources.com. and use the Web ID HISD. This is provided at no cost to all HISD employees.
HISD Benefits Department
Hattie Mae White Educational Support Center
4400 West 18th St. - Route 1
Houston, Texas 77092-8501

www.HISDbenefits.org





713-556-6655
BenefitsOffice@HoustonISD.org