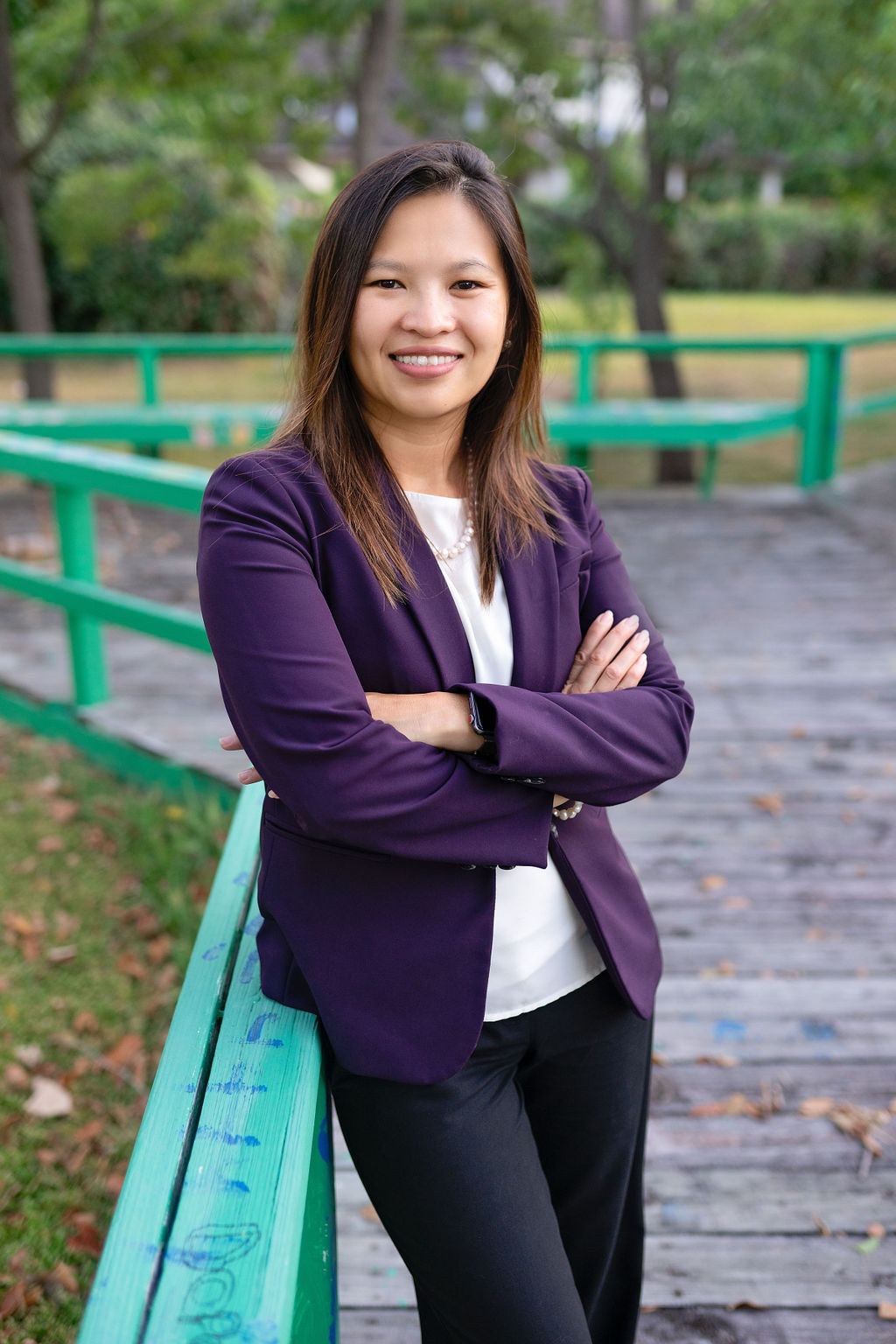 Linh Hoang, Principal
---
Welcome Parents! I am incredibly grateful and humbled to have been appointed as the Principal of Bush Elementary for the 2023 - 2024 academic year. Learning has always played a vital role in my life's journey. I earned my Bachelor's degree from the esteemed University of St. Thomas in 2006, followed by a Master's degree from Concordia University Texas in 2011. Over the years, I have sought opportunities for growth and development as an educational leader. Notably, in 2014, I underwent extensive leadership training at the School Leadership Academy, and in 2019, I received State-of-the-art training from Rice University Executive Leadership Partners.
Before assuming the role of Principal at Bush Elementary, I had the privilege of serving as Assistant Principal for eight years at three different campuses - Sinclair, Park Place, and JR Harris. These experiences allowed me to continously evolve and refine my leadership skills. During my tenure at Park Place Elementary, our team achieved remarkable success, maintaining all TEA Distinctions and earning consecutive Gold Ribbon Distictions for Children-At-Risk. Moreover, at Sinclair Elementary, we made significant progress, elevating the campus from a B to an A rating on the TEA accountability system.
As a child, I myself was an immigrant student facing various academic and social challenges due to language barriers. Fortunately, I had exceptional teachers who believed in me and supported my journey to success. These personal experiences as an at-risk student have cultivated a profound sense of empathy for children facing academic struggles and for their families. My vision for Bush is to create a school community that collaborates to ensure every child reaches his/her fullest potential, regardless of their differences and ability levels.
With my diverse skill set, extensive experience, and unwavering dedication, I am prepared to embrace the challenge as your campus principal. My mission is to prepare our scholars to be critical thinkers and responsible citizens for success in the global society. Together with the dedicated staff, parents, and community, I am confident that we can create a nurturing and enriching education journey for all the students at Bush Elementary. I look forward to working collaboratively and building a brighter future for our school.