A Welcome From Our Principal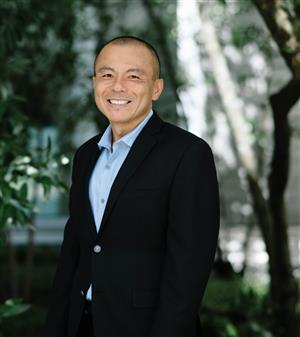 Dear Ed White Community,
I am delighted to be selected as the new principal for the school and cannot wait to meet and
get to know every member of the school community. My goal is to continue the commitment for excellence and optimize our students' potential.
My priority is to get to know the Ed White Community and work together to continue the proud tradition of the Ed White Family. The mission of our school is to provide all students with the educational opportunity to develop to their fullest potential. We create a supportive learning environment for all students. We focus on quality instruction and engage students with rigor and relevance to build strong relationships with the commitment to excellence.
Our goal for the school year is to maintain the norms and school culture. I believe that with your support and feedback, we will continue to provide quality instruction for our students through this challenging time. Thank you for the opportunity to serve as the leader for the school.
Click the image to read more!
Haga clic en la imagen para leer mas.
---
Enrollment/Registration Information
The school office is open daily from 8:00am to 4:30pm for registration and other regular school business.
Enrollment requirements:
ONLINE ENROLLMENT (Click here to access online registration)
Printable Registration Packets:
---
---
Ed White Distance Learning Resources and Instructions
Hello families! Here you will find some resources to help you navigate through this time of Distance Learning. Students will still be able to access Digital Resources and the HUB from home, as they have been able to do all year. In addition to these platforms, the district is utilizing Microsoft Teams for online classroom instruction. Below you will find instructions for finding all of these resources. We are here to help as much as we can. Please reach out to your child's teacher if you need additional clarification or instructions.
Imagine Learning Resources

Android Instructions (Spanish)