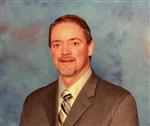 Phone: 713-636-6900
---
Welcome to Barbara Jordan Career Center. I am excited that you are visiting our website. Team Jordan is empowering students with the knowledge and skills needed to bridge the workforce of yesterday to the careers of tomorrow. We will be the problem solvers for current professions and leaders of future professions.
As Houston ISD's's only Career Center, our goal is to ensure all students build on the traditional high school requirements with real world applications in their chosen career strand. Our students can begin their post secondary education and/or career fields with rigorous core content, college credits, and career certifications.
Our pioneer, Ms. Barbara Jordan, raised the bar for all that follow to define their destiny. It is her founded passion for knowledge, strength to challenge self, and integrity to stand for justice that characterizes the culture of Barbara Jordan High School.
Currently, we are completing a program change as we convert from an academic/career oriented magnet school to an area career center. We no longer accept magnet applications for incoming 9th graders, however, the new Barbara Jordan Career Center now serves students in 11th and 12th grade from nine area high schools: Kashmere, Wheatley, North Forest, Northside, Houston, Washington, Furr, Heights, and Yates. We began with about 50 students from neighboring schools and it has been a wonderful experience for them and for us. In early 2019, we look forward to moving into our new facility, which is being built on the site of the current campus.
We strive for Excellence, as it is an Honor to be Team Jordan.