Phone: 713-732-3560
---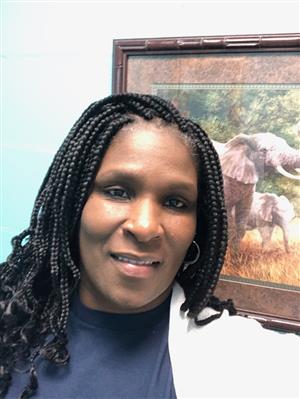 As you walk the hallways of Mading STEM Academy, you will witness the sounds of children talking, laughing and learning each day. There will be Jazz filling the air coming from the Music Room where Mr. Hayman is teaching his scholars all about the art of music. Then there is Coach Maura shouting from the gym, "Come on guys, you have what it takes!" You will even witness scholars engaged in Step Aerobics which is being led by a fellow student.
Here at Mading, we are the Might Roadrunners where every child experiences a quality education in a safe and thriving environment. We pride ourselves on creating space for scholars to reach their full potential. We believe that every child can learn with the right tools in front of them. It is here that we make the difference.
Mading is a diverse school where the culture is such that scholars are valued, heard and taught how to honor and respect one another's differences. Whether a child has an introvert or extrovert personality, the aim is to nurture them into a self-confident individual. Therefore, we must build relationships. Ms. Rita Perry said it best, "Students don't learn from people they don't like."
Our Core Value: Mading Dual Language STEM Academy is a community of scholars, teachers, parents and leaders by which we all share a set of core values. We place value on putting kids "F.I.R.S.T"
FOCUS: We are focused on preparing all scholars to graduate from high school and college.
INTEGRITY: We operate with integrity by doing what is best for children.
RESPECT: We treat ourselves and each other with dignity and respect at all times.
SELF-DETERMINED: We have a self-determined mindset that nothing is impossible.
TEAMWORK: We work as a team because together every child will achieve more.
Thank you for visiting our website. Please, visit our Twitter page @MadingES. Come and visit our campus at 8511 Crestmont St. Houston, TX. 77033