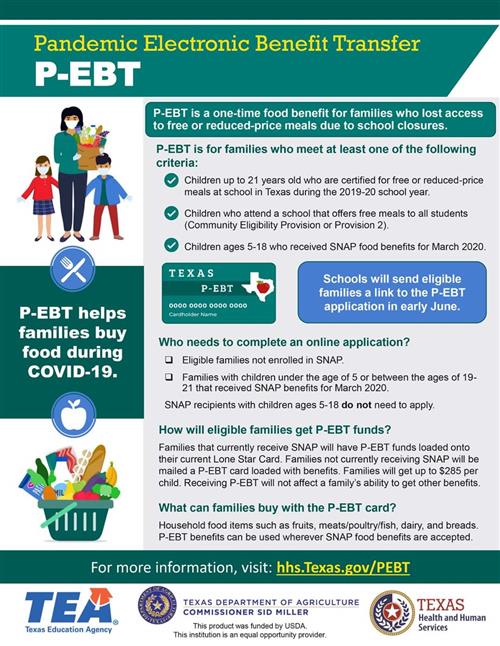 Pandemic Electronic Benefit Transfer
HISD families may be eligible to receive a Pandemic Electronic Benefit Transfer (P-EBT), a one-time benefit of up to $285 to assist families during the district's closure. The program was approved by the United States Department of Agriculture to help eligible families buy food during the COVID-19 pandemic.
All children who attend HISD are eligible to receive P-EBT benefits because the district offers meals at no charge through the Community Eligibility Provision program. HISD families will receive an email with a link to the P-EBT application in the first week of June. The completed application must be submitted by June 30, 2020.