5th Grade Parade Information
5th Grade Parents:


We are hosting a Parade for our 5th grade students on Monday, June 1 beginning at 12 pm!

Cars should line up in a single file in the FRONT DRIVEWAY beginning at 11:45.

At 12, the cars will proceed to the back driveway. Student's Names will be announced.

The 5th grade student should exit the car, proceed to the designated area, receive the certificates, then re-enter the car. The car should then proceed out the back driveway. ONLY the student will be allowed to exit the car. Parents and students are encouraged to decorate the cars and bring signs of support.
Faculty, staff, and PTO members will be present to assist with the procedures and will be wearing masks. If you have any questions, please call the school at 713-924-1870

Padres de 5to grado:
¡Estamos organizando un desfile para nuestros estudiantes de 5to grado el lunes 1 de junio a partir de las 12 p.m.!

Los automóviles deben alinearse en un sola línea en la PARTE DE ENFRENTE DE LA ESCUELA a partir de las 11:45.

A las 12, los automóviles procederán hacia la parte de atrás de la escuela. Se anunciarán los nombres de los alumnos.

El estudiante de 5to grado debe salir del automóvil, proceder al área designada, recibir los certificados y luego volver a ingresar al automóvil. Luego, el automóvil debe salir por la parte de atrás de la escuela.
SOLAMENTE al estudiante se le permitirá salir del auto.
Se alienta a los padres y estudiantes a decorar sus autos y traer carteles de apoyo.
Los miembros de la facultad, el personal y el PTO de Carrillo estarán presentes para ayudar con los procedimientos y llevarán puestas máscaras. Si tiene alguna pregunta, llame a la escuela al 713-924-1870
---
Update from Principal Hallinan/Actualización de Directora Hallinan
---
Phone: 713-924-1870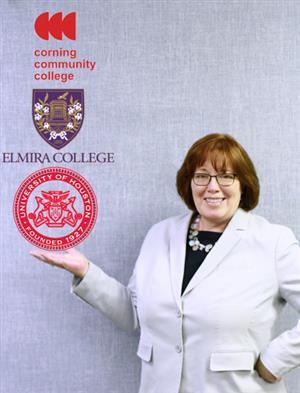 Welcome! I am very pleased to be principal at Carrillo Elementary School, located in the historic East End of Houston! I grew up in the beautiful area of Upstate New York and after graduation from Elmira College with a Bachelor's of Arts degree in Elementary Education, I relocated to Houston, Texas to begin my career in education.

My first teaching position was at Cage Elementary in the historic East End of Houston. During my time at Cage, I taught 4th Grade ESL and 1st-5th grade Language Arts. During this time, I obtained a Master's Degree in Educational Administration and Mid-Management Certification from the University of Houston. In January of 1993. I coordinated the opening of Carrillo Elementary, built as a relief school to relieve overcrowding at nearby elementary schools. At Carrillo, I have been the Technologist, Lead Teacher, Assistant Principal, and since 2000, Principal. Read more...