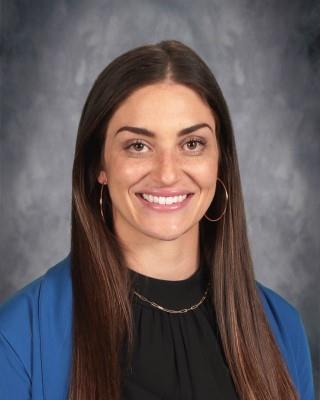 Dr. Shelby Calabrese, Principal
---
I am so excited to welcome you to Harvard for the 2023-2024 school year!
As the principal of Harvard Elementary School, I am grateful to be a part of this wonderful Harvard community, where family members are actively engaged in their child's learning and development. I feel honored to lead a dynamic community where teachers and staff cultivate an environment in which students achieve and believe in themselves and their school. My vision for Harvard is simple: to empower each student with global awareness, knowledge, skills, and values necessary to make a better world. Harvard Elementary is a wonderful place to work, learn, and grow, because each individual is committed to innovation and creativity so that all students can reach their highest potential. Our success requires hard work from everyone on the team, Team Harvard! We have so many talented teachers, students, and parents, and it is my responsibility as your leader to utilize everyone's strengths to provide inquiry-based learning and real-world learning experiences for all. Thank YOU for supporting Harvard's vision and making this a special place for everyone.
We look forward to welcoming our students back to campus on Monday, August 28th.
Please look on our website for the most recent information. We know that this will be an amazing year for all of our Harvard Eagles!