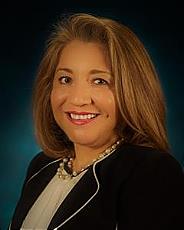 Lulu DeAnda, Principal
Phone: 713-295-3870
---
As we began one more year at Sylvan Rodriguez Elementary, I would like to take the opportunity to congratulate you on a fantastic 2018-2019 school year. Each and every one of you worked through your, be proud of the learning you have done. I have been impressed with the way you demonstrated your thinking process through the choices you made every day.
I invite you to reflect on your time spent at our school and hope you continue making the same commitment this 2019-2020 school year. Thank your teachers and other specialists who have spent untold hours trying to figure out how to make content appealing to you and your peers.
I loved getting to know so many of you and look forward to working and playing together in this year to come.
Thanks for all your support and let's be ready for a great school year!