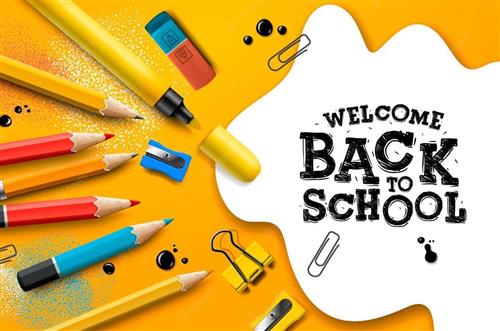 Welcome Back to School: A New Year of Learning and Growth!
Dear Hilliard Elementary Parents and Students,
We hope this message finds you well and filled with excitement as we gear up for the start of another fantastic school year at Hilliard Elementary! As the summer days wind down, we eagerly anticipate the return of our dedicated students and the opportunity to embark on a journey of learning, discovery, and growth together.
The 2023-2024 academic year promises to be one filled with endless possibilities, new experiences, and a focus on nurturing both academic excellence and personal development. Our dedicated faculty and staff have been hard at work preparing to provide an engaging and enriching environment that fosters creativity, critical thinking, and a love for learning.
For our new students, welcome to the Hilliard family! We are thrilled to have you join our close-knit community, where friendships are built, and memories are made. To our returning students, we can't wait to see the progress you've made and the enthusiasm you bring to each day.
As we step into this new year, let's embrace challenges as opportunities, and let's celebrate successes, no matter how big or small. Together, we will create a safe, respectful, and inclusive space where every individual's unique talent and perspective are valued and celebrated.
Important dates and details for the start of the school year:
First Day of School: August 28th
**NEW** School Hours: 8 AM - 4 PM
Open House: September 26, 2023
We encourage you to stay connected with us throughout the year. Our campus website, ClassDojo, and social media platforms will provide you with timely updates, event information, and resources to support your child's learning journey.
In closing, let us remind you that the partnership between parents, students, and educators is a vital component of a successful academic experience. Together, we will create a nurturing environment that empowers students to reach their full potential and become responsible, compassionate, and confident individuals.
Thank you for entrusting us with your child's education. We can't wait to see each of you on the first day of school, ready to embark on this incredible journey together.
Here's to a remarkable 2023-2024 school year at Hilliard Elementary!