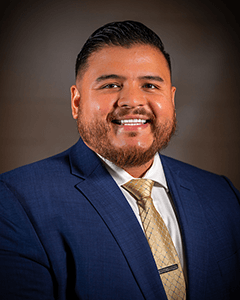 Dear Northline Elementary Families,
I am honored to be the principal of Northline Elementary. I come to you with over twelve years of experience in education. I have been a Bilingual Teacher, Teacher Specialist, Assistant Principal, and most recently, I was the principal at Elite STEM Primary Academy.
My most significant commitment is to ensure that Northline Elementary is a safe environment, where all students can learn and grow. Also, I am committed to providing all of our students with the best education possible. I will make sure that we provide our students with a rigorous curriculum and instruction. Our IB program will guarantee that our students can compete with any school in Houston.
Finally, I welcome all parents to be involved and participate in our great campus. We need your support throughout the school year to maximize
our students' performance. Together our school-community will reach unmatched success.
Thank you,
Mario Sandoval