Welcome to the Counselor's Corner!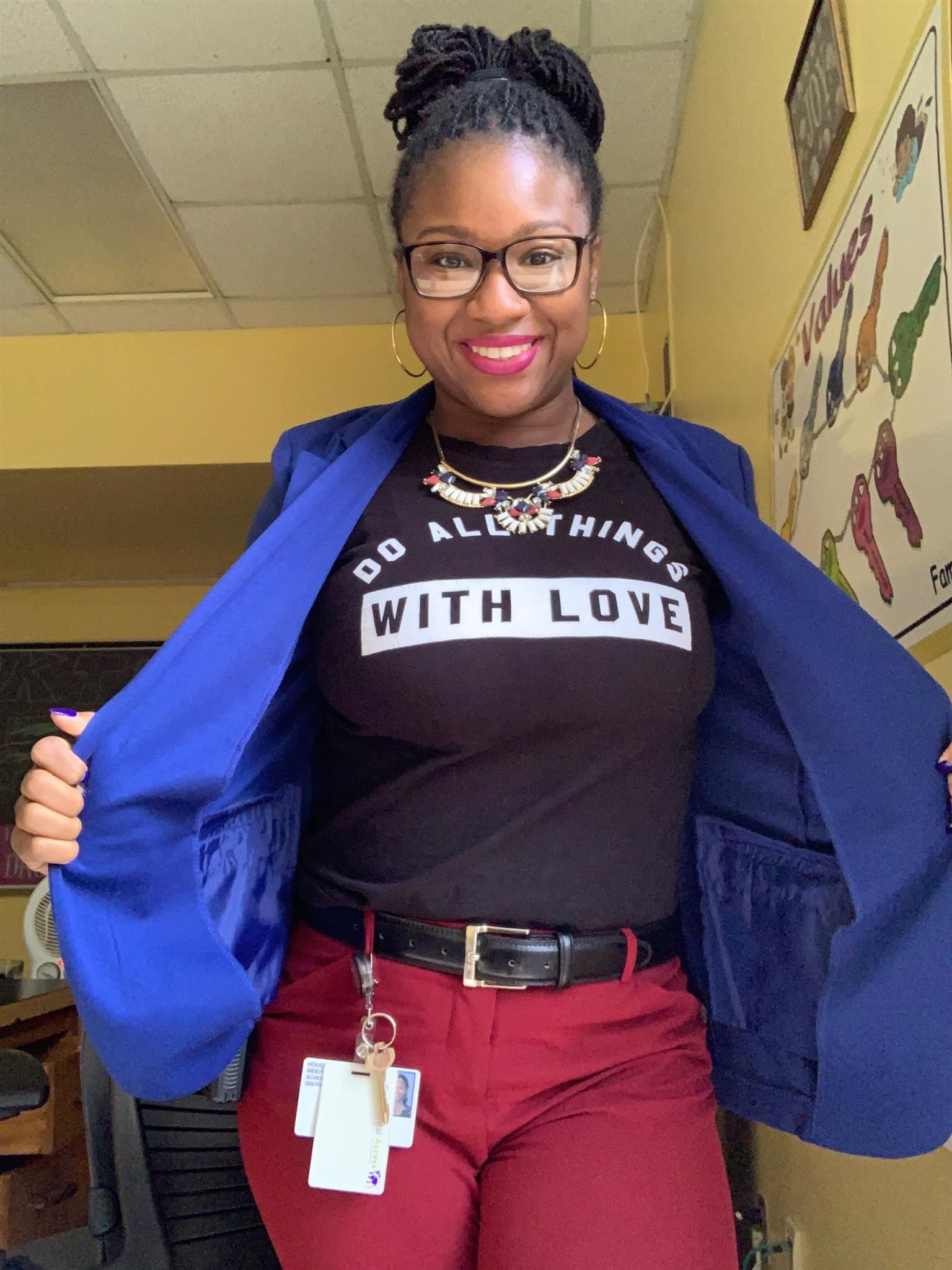 Phone:
Email:
Degrees and Certifications:
Ms.

Joy Garrett

My name is Ms. Garrett. I have been in education for 8 years. I have taught all subjects in grades 4-6. I am a Licensed Professional Counselor (LPC), therapist, and have been working as a mental health profession for 5 years and as a school counselor for 3 years. I love what I do and all the kids I meet in the process. My job is to meet the immediate mental, emotional and academic needs of every student through individual or group counseling. I also serve as the 504 Coordinator and Gifted and Talented (GT) Coordinator.

If you would like to refer a student to the counselor, please fill out the form using the link below. Thank you.

Mi nombre es Sra. Garrett. He estado en educación durante 8 años. He enseñado todas las materias en los grados 4-6. Soy un consejero profesional con licencia (LPC), terapeuta y he trabajado como una profesión de salud mental durante 5 años y como consejero escolar durante 3 años. Amo lo que hago y a todos los niños que conozco en el proceso. Mi trabajo es satisfacer las necesidades mentales, emocionales y académicas inmediatas de cada estudiante a través de consejería individual o grupal. También sirvo como Coordinadora 504 y Coordinadora de Dotados y Talentosos (GT).

Si desea referir a un estudiante al consejero, complete el formulario usando el enlace a continuación. Gracias.

Counseling Referral Form / Formulario de recomendación de consejería
Phone:
Email:
Degrees and Certifications:
Ms.

Averi Steen

I am Averi Steen, Wraparound Resource Specialist, for HISD's Holland Middle School. I am super excited to see our scholars walking through the campus. I would like to inform you all about the Wraparound Services being offered to Holland's scholars, staff, and the community.

As the WRS, I will be housed at the school and looking to build relationship with community leaders to foster students' success outside of academics. Below are a few services that Wraparound Services will offer assistance with:

• Basic Needs: Food, shelter, or clothing needs
• Mental Health: Suicidal issues, patterns of emotional outbursts
• Safety and intervention: Legal Support
• Out of School Academic Support: chronic absences, tutoring, mentoring
• Immigration: Deportation, lack of access to necessary services
• Jobs/Internships/Extracurricular Activities

I am excited about this opportunity to serve in this capacity as Holland's WRS. Please use the link below to access the Student Assistance form. The form may be filled out by Students, Teachers/Staff, Parent/Guardian, or Community Members. Feel free to contact me if there are any questions.

Soy Averi Steen, especialista en recursos integrales de la escuela secundaria Holland de HISD. Estoy muy emocionado de ver a nuestros estudiantes caminando por el campus. Me gustaría informarles sobre los servicios integrales que se ofrecen a los académicos, el personal y la comunidad de Holland.

Como WRS, estaré alojado en la escuela y buscaré construir una relación con los líderes de la comunidad para fomentar el éxito de los estudiantes fuera del ámbito académico. A continuación se muestran algunos servicios con los que Wraparound Services ofrecerá asistencia:

• Necesidades básicas: necesidades de comida, refugio o ropa
• Salud mental: problemas suicidas, patrones de arrebatos emocionales
• Seguridad e intervención: Soporte legal
• Apoyo académico fuera de la escuela: ausencias crónicas, tutoría, tutoría
• Inmigración: deportación, falta de acceso a los servicios necesarios
• Trabajos / Pasantías / Actividades extracurriculares

Estoy entusiasmado con esta oportunidad de servir en esta capacidad como WRS de Holanda. Utilice el enlace a continuación para acceder al formulario de Asistencia al estudiante. El formulario puede ser llenado por estudiantes, maestros / personal, padre / tutor o miembros de la comunidad. No dude en ponerse en contacto conmigo si tiene alguna pregunta.