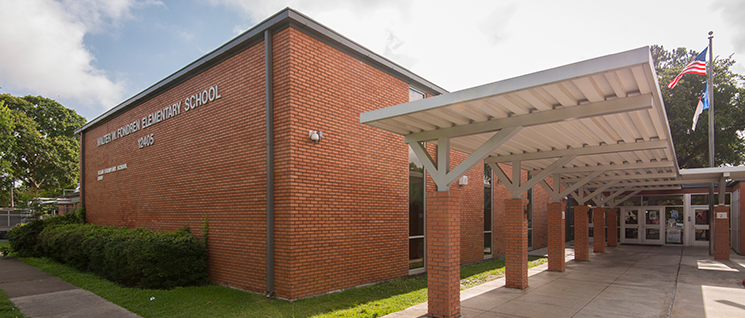 About Fondren
Fondren was named for Walter W. Fondren, one of the leaders of the petroleum industry in the 1920s and 1930s and founder of Humble Oil Company, which later became Exxon Corporation. The elementary school opened in 1949 and was replaced with a new structure in 1960.

Mission Statement: "Through intense preparation and rigorous, creative, and innovative instruction, Fondren Elementary educates and empowers PK-5 scholars to be college-ready and beyond."

Vision Statement: At Fondren Elementary, every member of our learning community is committed to providing a motivational and equitable environment for all scholars. We will promote the development of strong social/emotional, academic, and problem solving skills which are geared towards the overall growth of each student to achieve their

highest potential.

Core Values (C.O.L.T.S): Fondren Elementary is a caring and equitable commuity of scholars, teachers, parents and leaders with optimistic futures, leadership midsets, and timely and purposeful approaches toward success. We place value on providing a safe, social and emotional environment for all.


Motto: We are ensuring the success of every student.