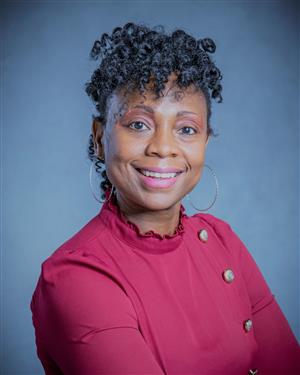 Nicole Williams, Principal
Phone: 713-867-5180
---
Greetings Burrus Family,
Welcome to the 2022-2023 school year. Thank you for selecting Burrus Elementary as your school of choice! Our theme this year is Game On: Building a Sense of Urgency. This year we will focus on SEL (Social and Emotional Learning), Literacy and Data Driven Instructional practices to ensure every scholar is on track for success. It is our mission to maintain a thriving, positive, and safe environment for all scholars, parents, and community members. We believe that with your continued support and partnership, we can help each child perform at their highest potential.
As we partner together this school year, our goal is to support scholars and their families with achieving optimal growth socially, emotionally, academically, and physically. To achieve this goal, I encourage you to seek out opportunities to partner with the campus and your child's teacher. We solicit your support with attendance and getting your child to school on time every day, as every minute of your child's education is important to us. Take advantage of attending our academic parent nights as well as our magnet showcases. Being an active participant in the school community shows our scholars that we are ALL invested in their growth and development.
Again, thank you for selecting Burrus Elementary as your school of choice and for your continued support and cooperation! We look forward to partnering with you this school year to ensure that every student at Burrus receives equitable opportunities and high-quality teaching and learning.
Sincerely,
Nicole Williams, Principal