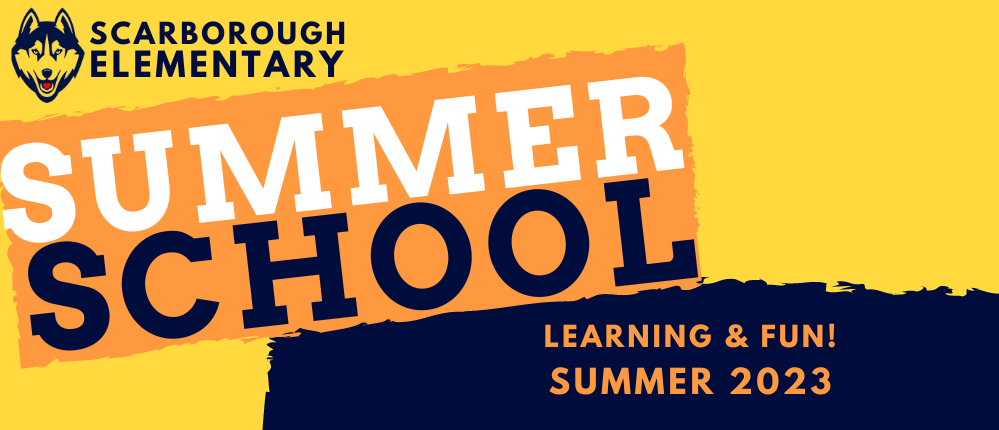 Summer School Overview
HISD Promotion Retention Summer Program is for students in grades PK-12 who are enrolled as of the last day of school in an HISD school and need to meet the promotion standards. In meeting the HISD Primary Goal of Increasing Student Achievement, supplemental summer programs play a critical role in the continued support of students at every grade level in mastering the academic objectives required to satisfy promotion standards and demonstrate preparedness for the next grade level. These summer programs are coordinated at the district level, planned at the campus level, and customized to meet the individual needs of students. The extended time offered by summer programs provides students with additional opportunities filled with rigorous and relevant accelerated instruction and reinforcement to achieve the schools year's final expected outcomes. It is the goal of HISD that through effective summer programs, all students who need this extended time will meet the required promotion standards, be prepared for success at the next grade level, and be on-track to graduate with their peers. ​

If you have questions about your child attending summer school or promotion standards, please contact your child's teacher directly.

For more information, contact: Maritza Quinones, Assistant Principal, at (713) 696) 2710 or by email at mquinon3@houstonisd.org.
Summer School Attendance Policy
Attendance

Per the Federal, State and Compliance department, students may miss 1 day of summer school. However, if they miss 2 days, students may be withdrawn from summer school.

Asistencia

Por el Departamento Federal, Estatal y de Cumplimiento, los estudiantes pueden perder 1 día de escuela de verano. Sin embargo, si pierden 2 días, los estudiantes pueden ser dados de baja de la escuela de verano.
Important Dates
Summer School Important Dates

Monday - Thursday (No Fridays with the exception of June 30th)

7:30AM - 3:00PM

Start: Tuesday, June 6

End: Friday, June 30

There is No Summer School and the Building is Closed on Fridays

No Summer School June 19 (Holiday for Students & Staff)

June | junio 2023

7:30AM - 3:00PM

Monday

lunes

Tuesday

martes

Wednesday

miercoles

Thursday

jueves

Friday

viernes

5

Summer School Teacher

Prep Day

No Summer School

Día de preparación del maestro
No hay escuela de verano

6

First day of Summer School

Primer día de escuela de verano

7
8

9

No Summer School

Building closed

No hay escuela de verano

edificio cerrado

12
13
14
15

16

No Summer School

Building closed

No hay escuela de verano

edificio cerrado

19

No Summer School

Building Closed

Holiday

No hay escuela de verano
edificio cerrado
Día festivo

20
21
22

23

No Summer School

Building closed

No hay escuela de verano

edificio cerrado

26
27
28
29
30

Last Day of

Summer School

Último día de

la escuela de verano
Contact
Assistant Principal | Summer School Coordinator

Walter W. Scarborough Elementary School

Phone: (713) 696-2710

Email: mquinon3@houstonisd.org