Welcome to Our Magnet Page
Welcome to the 2022-2023 school year!

Applications for the 2023-2024 school year opened on December 14th, 2022, and will close on February 2nd, 2023.

Magnet tours will be available in the evenings and Saturdays by appointment only.

Please check our Magnet tour tab!

Visit this page to apply for our STEM magnet program, or click on the Complete Your 2023-2024 School Choice Application! (Due 2/2/2023) on the top of the page.
Important Announcements
K-12 Phase 1 applications: December 14, 2022 – February 2, 2023

Phase 1 applications close on Feb 2nd, 2023. Parents will know the lottery result on April 5. Phase 2 applications open on April 5th, 2023

K-12 Phase 2 applications: April 5, 2023 – June 15, 2023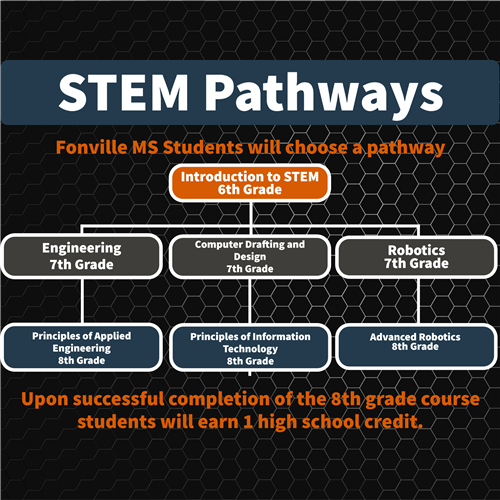 Thank you for your interest in The Academy of STEM Professionals @ Fonville Middle School, a proud STEM magnet campus.