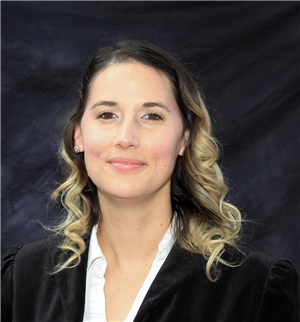 Alyssa Alva, Principal
Phone: 713-224-1424
---
Alyssa Blanchette Alva grew up attending public schools in Dallas, Texas. She earned her undergraduate degree and has a Master's Degree in Secondary Education from Stephen F. Austin State University. In addition, she has had the unique opportunity to study abroad at La Universidad de Costa Rica where she refined her Spanish language skills. After graduation, she began teaching Spanish in Timpson ISD and then in Pflugerville ISD and is now currently serving as principal at Clemente Martinez Elementary in Houston, Texas. Alyssa has over a decade of experience as a public-school educator and her passion lies in being an advocate for underserved student populations. One of her many strengths is her ability to develop and activate the instructional expertise of the teachers under her supervision by utilizing a highly effective system of coaching strategies.
___________________________________________________________________________________________________________________________________________________________________________
Dear parents and guardians,
Welcome back to a brand-new school year! It is with great excitement that we welcome back our students and families to another year of learning and growth. Our first day of school is Monday, August 28, 2023. The doors will open at 7:15 am. Our school hours are 7:30 am – 3:00 pm.
As your principal, I want to assure you that our faculty and staff are committed to providing a safe, welcoming, and inclusive environment for all students. We have been working hard to prepare for the new year and are eager to see our students back in the classroom.
Our school is a community, and we value the collaboration and partnership of our families. Thank you for entrusting us with your child's education. Together, we can make this a successful and rewarding school year. Below you will find links to important documents to prepare us for a productive school year.
I am excited to see the energy and enthusiasm that your children will bring to the classroom, and I am committed to supporting them every step of the way. Let's make this a year to remember!
Sincerely,
Principal Alva
⬇Please Complete the 2023-2024 Socioeconomic Form⬇
Dear HISD Parents and Caregivers,
HISD will provide free breakfast and lunch to students in the Community Eligibility Provision Program (CEP) for the 2023-2024 school year, but you will still need to fill out a new socioeconomic form (SIF).
It can be completed online via the HISD Parent Portal or submitted in a paper form to your campus.
For students not in the CEP program, a Meal Application will need to be completed. Those campuses include Kinder High School for Performing & Visual Arts, Horn Elementary, Travis Elementary, Oak Forest Elementary, River Oaks Elementary, West University Elementary, and Roberts Elementary.
Please complete and return one form to each school where you have a child enrolled. The deadline is Friday, October 27, 2023.
For more information, please click here.
__________________________________________________________________
Estimados padres y cuidadores de HISD,
HISD proporcionará desayuno y almuerzo gratis a los estudiantes en el Programa de Provisión de Elegibilidad Comunitaria (CEP) para el año escolar 2023-2024, pero aún deberá completar un nuevo formulario socioeconómico (SIF).
Se puede completar en línea a través del Portal para padres de HISD o enviarse en papel a su campus.
Para los estudiantes que no están en el programa CEP, se deberá completar una solicitud de comida . Esos campus incluyen Kinder High School for Performing & Visual Arts, Horn Elementary, Travis Elementary, Oak Forest Elementary, River Oaks Elementary, West University Elementary y Roberts Elementary.
Complete y envíe un formulario a cada escuela donde tenga un niño inscrito. La fecha límite es el viernes 27 de octubre de 2023.
Para obtener más información, haga clic aquí.