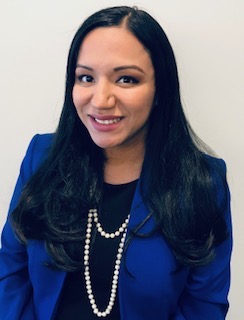 Zaira Gomez,
Principal
---
My name is Zaira Gomez, and I am very honored to serve as the principal of Cornelius Elementary, where a tradition of excellence is an essential part of our culture.
I am a proud HISD product! I earned my BA from the University of Houston-downtown my MA from the University of St. Thomas and my Principal certification from Lamar University.
Cornelius' longstanding tradition of success can be directly attributed to our excellent educators and staff, our level of student commitment and engagement, and our parental involvement in the educational process. Our Cougars thrive in an environment and culture that supports and challenges them as individual students, fosters collaboration, and prepares them to be lifelong learners in an ever-changing society.
My mission and passion as the leader of Cornelius is to work alongside parents and teachers to create a safe environment where we foster creativity, critical thinking, and a love of learning in all students. I truly believe our students deserve the best education we have to offer, so I am committed to working toward another successful school year with in-person learning.
I look forward to working with all of our students, families, community, and staff. Together, we will make an IMPACT! Please feel free to reach out to me at any time.
Sincerely,
Zaira Gomez