HEY BULLDOG PARENTS, PLEASE VISIT OUR NEW PTO WEBSITE!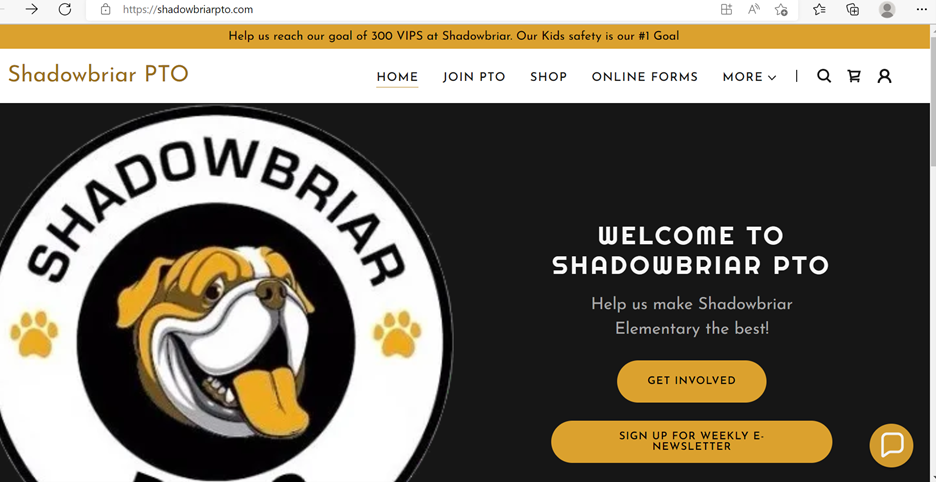 The purpose of the Shadowbriar Parent Teacher Organization (PTO) is to support and enhance the educational programs at Shadowbriar Elementary and to strengthen the relationship between home and school. Your annual donation supports school-driven student enrichment programs and activities.

El proposito de la Organizacion de Padres y Maestros (PTO) es para apoyar y mejorar los programas educativos en Shadowbriar y para fortalezer la relacion entre el hogar y la escuela. Sue donacion anual contribuye a programas y actividades de enriquecimiento educativo para estudiantes, impulsadas por la escuela.

Shadowbriar

PTO

is on Facebook.

Like our page to learn about upcoming events

and activities. and stay connected with your PTO community

.