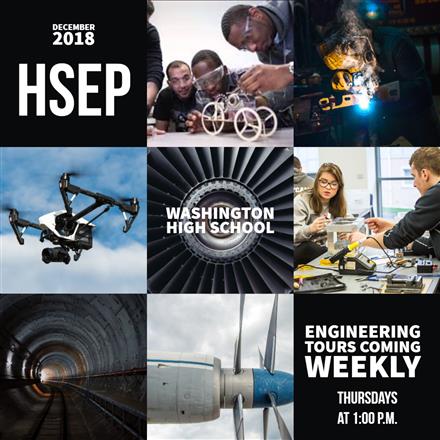 HSEP Making Today's Challenges

- Tomorrow's Solutions

Welcome to Booker T. Washington High School for Engineering Professions located just north of the Heights.

HSEP is not just a typical science and math academy! You will be a member of an elite group of students that invent real solutions as a part of innovative projects. Producing alternative energy sources from table scraps, designing and building self-guided robots, creating rockets that are launched to record breaking heights are experienced daily as an HSEP student. For more than 35 years, we have been leaders in providing innovative, interactive learning environment designed to prepare students for their future beyond college. We were one of the first magnet programs in HISD and continue to commit to be the BEST!
THE HIGH SCHOOL FOR THE

4204 YALE

HOUSTON, TX 77018

Magnet Coordinator

Nghia Le

Magnet Administrator

Nicholas Newton

nnewton3@houstonisd.org

Telephone: 713-696-6600

Fax: 713-696-6657

Email: nle1@houstonisd.org

Email: nnewton3@houstonisd.org