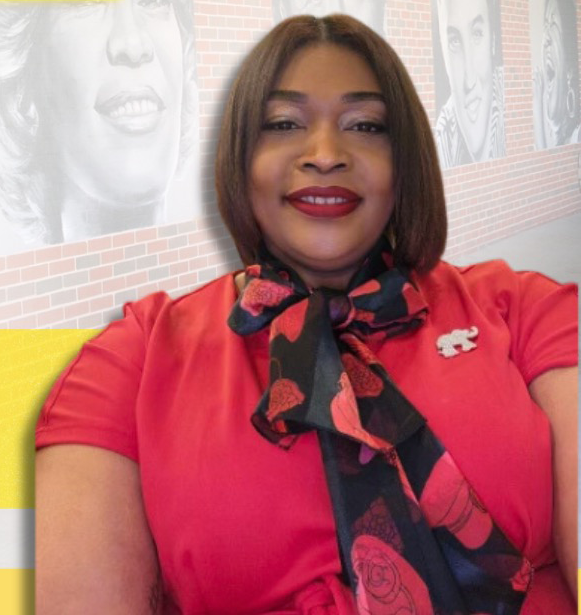 Dear Fondren Family,
It is an honor to introduce myself as the new principal of Fondren Middle School and to join this extraordinary school community. I hope this letter finds you enjoying the last few days of summer and that you are looking forward to beginning a wonderful school year together. I can assure you that I share in this school's mantra of Excellence: Everyone-Everything-Everyday because our students deserve whatever it takes.

I come to Fondren with over 19 years' experience in urban education. I was a seventh grade ELA teacher for ten years before serving in various leadership positions such as Reading Specialist, Literacy Coach, Instructional Specialist, Assistant Principal, and Dean of Instruction. In addition to my role as an educator, I am a daughter to Marquis Smith, wife and bonus mom to a spirited teenager, Jordan. My husband, Bobby, and I have been married for 11 years, and we have one horse, Diamond and two turtles, Biggie and Tyrone.

I have served communities with Title I schools in various parts of Houston, Cleveland, and Conroe, Texas. I am extremely passionate about the underserved students receiving high quality instruction in every content. I enjoy coaching leaders and teachers to reach their highest potential, and I wholeheartedly believe that all students can learn and reach their highest potential when given the best instruction by teachers who believe they can achieve.

I come to Fondren Middle wanting to continue the tradition of excellence. I am committed to always doing what's best for our students, building bridges with the community, and building teacher and leader capacities.

To our students, I cannot wait to meet you all! I hope that you are excited for this upcoming school year because I am looking forward to an amazing year with you. It may seem challenging at times, but please know that I want to see you succeed. I hope that you have read a few books and that you have enjoyed the quality time with your family and friends.

Please know that my office door is always open to you, and I welcome the conversation and positive input focusing on solutions throughout the school year. Let us always keep our students the primary focus of our work. We can do this together, and we will do this together.

Please see the following pages for drop-off and pick-up information, dress code information, bell schedule, behavioral expectations for students, and specific contacts for each grade level. Enjoy the rest of your summer, and let's get ready for "Onward & Upward @ Fondren in 2023".