Houston ISD Bus Routes Available to Mark White Elementary
Please look to the right for our routes available to our school through our HISD Transportation, as well as Private Buses. You may also find more HISD information at www.houstonisd.org/transportation.


If your child receives special education transportation, please contact your child's teacher directly by calling our school at 713-556-6571.

If you have any questions, feel free to contact our school Assistant Principal, Mrs. Elizabeth Antunez, at eantunez@houstonisd.org.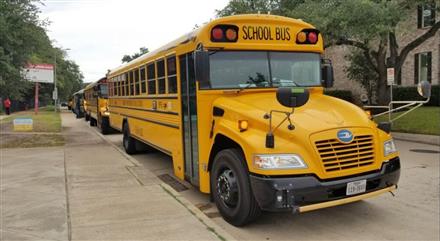 Remember to ALWAYS let your child's teacher know of any transportation changes, including:

The Bus Number (#)
If private bus, the name
Stop being used
Your contact information