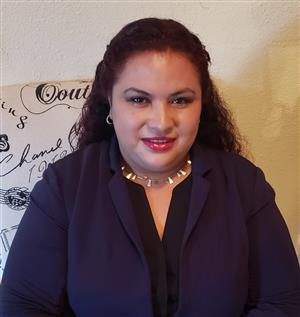 Avisay Cerda, Principal
Phone: 713-924-1851
---
Dear Davila Parents and Community,
Welcome to the 2020-2021 school year! I would like to express my deepest condolences to all that have been affected by the COVID-19 pandemic. I am humbled to have the opportunity to serve as your new principal and work in conjunction with our teachers, children, and each and every one of you to ensure that Davila Elementary School is the best Magnet Campus in the state of Texas. See more...
---
Estimados padres de familia y comunidad de Dávila,
¡Bienvenidos al año escolar 2020-2021! Me gustaría expresar mi más sentido pésame a todos los afectados por la pandemia de COVID 19. Me siento honrada de tener la oportunidad de servir como su nueva directora. Es un honor para mí trabajar en conjunto con nuestros maestros, estudiantes y cada uno de ustedes para asegurarnos que nuestra Primaria Dávila sea una de las mejores escuelas en el estado de Texas. Ver mas...