The Mouse
The mouse is made up of four parts. These parts are the

left and right clickers

, the

scroll wheel

, and

the

body.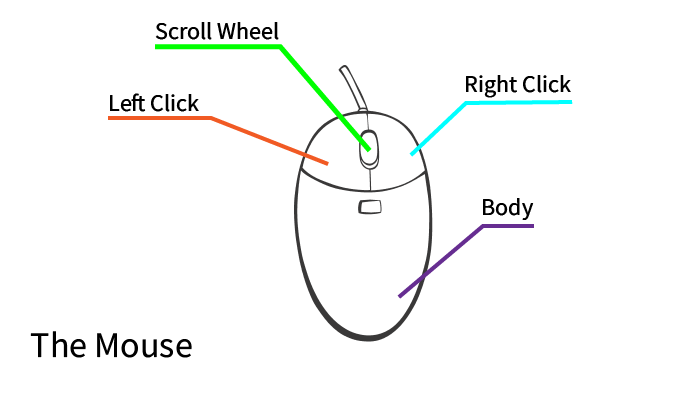 Created by GCFGlobal.org®
All GCFGlobal.org® content is available for free at edu.gcfglobal.org.
Activities
December Mouse Activities

Fun Mouse Activities that help strengthen Mouse Skills and foster Literacy and Number Sense.

Clicking to Select and Clicking and Dragging Practice

Make a Face With Your Mouse

Click and Drag Practice

Click and drag the letters back into the correct order.

Make a selection by clicking

Use your mouse to learn about Daniel's fish.

Mouse Practice for K-1
The mouse is a tool that is used to communicate with your computer by:

Moving the cursor
Clicking or
Double Clicking
Right Clicking
Dragging and Dropping
What is it?
Right Clicking and the Shortcut Menu