1st Game: 11/8/18 @ Home vs. Long, 5:30/6:30, $1 Admission and concessions on sale!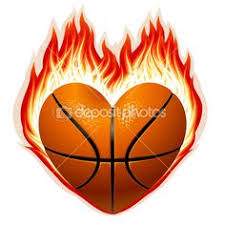 BOYS & GIRLS OPEN GYM

Oct. 23rd-24th 4pm-5:15pm

Tryout Dates

Thursday, Oct. 25th and Friday, October 26th 4-6pm

MUST BRING WORKOUT CLOTHES AND SHOES TO TRY OUT!
NEED TEACHER RECOMMENDATION FORM, PHYSICAL/INSURANCE WAIVER ON FILE- NO EXCEPTIONS
MUST BE PASSING ALL CLASSES TO MAKE THE TEAMS

SEE COACH ROBINSON (8th Grade) or COACH SPENCER (7th Grade) for details!
Phone: 713-917-3500
Email:
Degrees and Certifications:
B.A. in English, Wiley College, 2008 B.A. in Mass Comm, Wiley College, 2008 M. Ed in Special Education, UST, 2013 Masters, Public Policy and Administration, UST, 2019
Ms.

Celina Robinson

Athletic Coordinatior

Coaching Assignments: 7th/8th GRADE BOYS CROSS COUNTRY (begins 9/16/19)

7th/8th GRADE GIRLS BASKETBALL (season begins end of Oct. 2019)

7th/8th GRADE BOYS TRACK AND FIELD (begins January 2020)