About Quiana H. Hewitt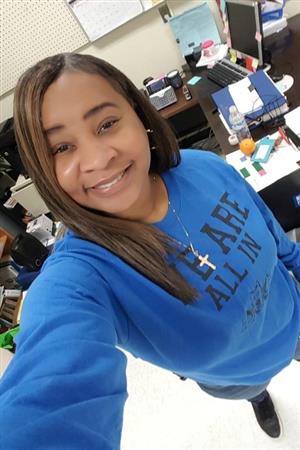 Phone: 713-778-3300
Email:
Degrees and Certifications:
Ms.

Quiana Hewitt

Nurse (Quiana) Hewitt, RN-BSN joined the wolfpack team in August 2018 and serves as the Welch Middle School campus' Health Professional. Nurse Hewitt has been a licensed practicing nurse for 17 yrs. and counting…Nurse Hewitt earned an Associate's degree in Nursing from Delgado Community College (2003, N.O., LA) and a Bachelor of Science degree in Nursing from Texas Tech University (2010).

Nurse Hewitt's extensive background experience in the healthcare setting, from clinical to managerial roles, sets her apart to lead and operate Welch's School Campus clinic within the Texas State Department and HISD's operational guidelines. Nurse Hewitt possesses years of medical training and knowledge to make practical judgment/decisions to support students, parents, and faculty with healthcare guidance and needs.

Nurse Hewitt perseveres to be a server of our community and supports Welch's campus in obtaining and sustaining a safe & healthy learning environment for our students and staff. Nurse Hewitt is available to the students, staff, and community to assist with health concerns and needs. Clinic operational hours are from 8 a.m. to 4 p.m. Monday- Friday. Nurse Hewitt's attitude to approaching daily task is one of many Welch mottos, she is ALL IN!!!!