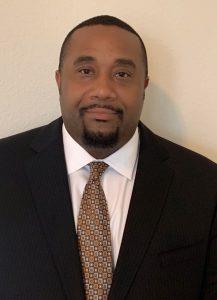 Phone:
Email:
Degrees and Certifications:
Mr.

John Flowers

John Flowers, the new Principal at Highland Heights Elementary, has over eighteen years of educational experience that includes positions as a second grade teacher, third grade teacher, technologist, instructional coordinator, literacy specialist and an assistant principal. His vision as a School Leader is to ensure that all students reach their maximum potential. He wants every student and staff member to view mistakes as learning opportunities and turn those mistakes into building blocks for success. Success is within reach for all of our students and no student shall be denied the path of conquest. It's just a matter of guiding them to the path of attainment.

His educational experiences have afforded him the opportunity to collaborate with a diverse group of people to meet the common goal of increasing student achievement and well-being. He has molded his leadership style for teamwork, efficiency, and the work ethic to "keep getting better". His educational philosophy is based on his uncompromising belief that all students can learn, given a positive learning environment, strong and knowledgeable leadership, a committed and focused educational team, an encouraging community, and a supportive family.

The heart of Highlands Heights is about nurturing future leaders in a way which benefits not only the students themselves, but their families, communities and key stakeholders in a way which brings about pride and dignity. He looks forward to leading this campus towards these goals with the help of each day of you!