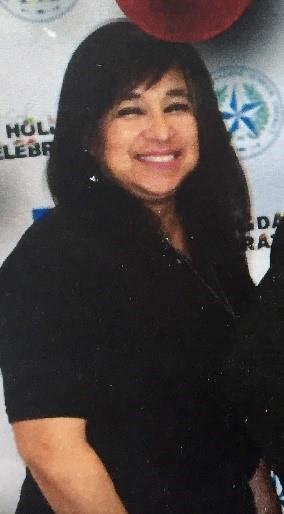 Phone:
Email:
Degrees and Certifications:
Ms.

Laura Hernandez

I am Laura Hernandez and I'm honored to be your child's school counselor. I am passionate about my counseling work and I am looking forward to building a partnership with you to help identify your child's needs and developing academic, social and emotional programs, providing school counseling wholistic services to ensure student success.

I grew up in Monterrey, Mexico. I graduated from Universidad Autónoma de Nuevo Léon and Universidad Regiomontana with Bachelor Degrees in Biology and Clinical Psychology. I have a Bilingual Teacher, School Counseling, Principal Certification and a Master Degree in Education/Counseling from University of St. Thomas.

I had my own private practice as Psychotherapist in Monterrey, Mexico for several years and moved to Houston in 1996. I have been teaching for more than 20 years in private and public schools. I have 4 children, two dogs and I love spending time with my family and friends, cooking, and camping.

My theoretical orientation to counseling is cognitive behavioral therapy. While school practitioners like myself can't provide long term therapy in the school setting, CBT is a framework that analyzes individual's behavior by looking at the thought processes of the person. I apply this philosophy in the counseling setting. I also integrate a solution-focused approach while providing individual counseling.
As a School counselor at Bonner Elementary, I can help students with:

*Promoting positive attitudes among students towards self, family, peers and community.

* Assisting students in learning how school performance relates to future opportunities.

*Developing and delivering classroom guidance lessons that teach skills such as decision making, resolving conflict and respecting others.

* Working with students, parents and school staff to identify learning needs and to design interventions to enhance student success.

* Helping students to recognize and make the best of their abilities.

* Providing support during a personal crisis.

* Working with students on attendance issues.

* Coordinating referrals to outside agencies.

* Developing student career awareness.

* Helping to create a safe and positive learning experience.
GROWING UP ISN'T EASY! HERE ARE SOME OF THE TOPICS THAT CAN BE DISCUSSED DURING COUNSELING:

* Making friends
* Liking myself
* Getting along with others

* Parents' divorce
* Being a "new kid"
* Studying
* Bullying
* Learning and responsibility
* Death and dying
* Sexual abuse
* Moving away
* Being honest
* Organization
* Drug and alcohol abuse
* College/Career Readiness

HOW STUDENTS CAN SEE THE COUNSELOR:

Students are able to fill out a self-referral form outside the counselor's office. Students may also meet with the counselor if their parents, teacher or administrative staff refer them to see a counselor.

CONTACT INFORMATION:

I love being a school counselor and I feel thankful to have the opportunity to work with you and your children. If you have any questions or comments, please don't hesitate to contact me.

713-947-5740 or lherna17@houstonisd.org