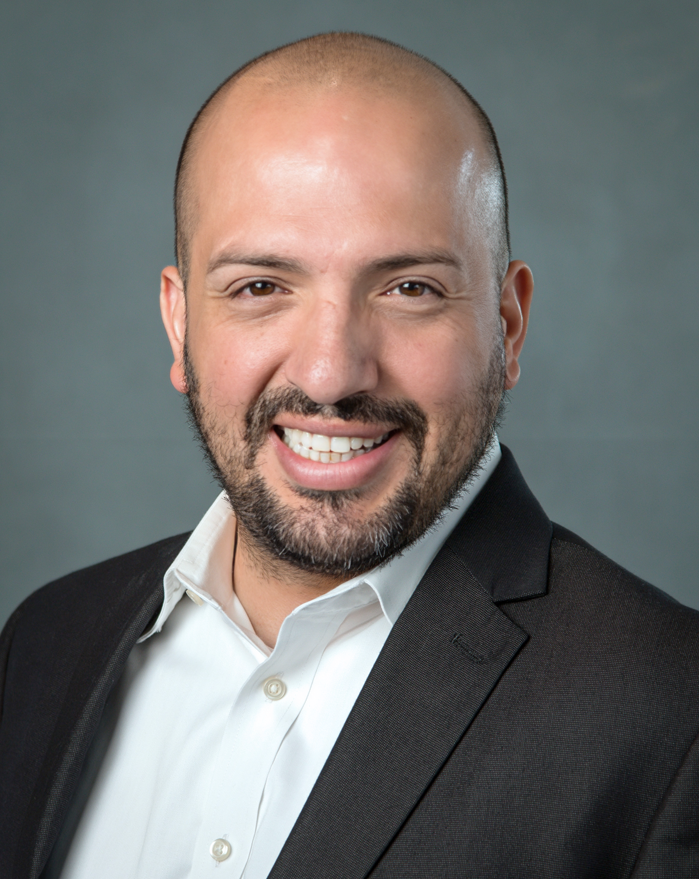 Dr. Diego Linares, Principal
Phone: 713-696-0200
Email: Diego.Linares@houstonisd.org
---
Dear Parents and Community,
Welcome to Sam Houston MSTC High School for the 2023-2024 school year. I'm very excited to continue being the principal of this campus and eager to work with all of you to make sure our students receive the world-class education they deserve.
As you may be aware, we are now an NES-A school aligned with the New Education System that our Superintendent brought to the district. There will be significant changes this year that I'm convinced will improve academic outcomes for our students and provide the high-quality education they deserve. Together, we will navigate these changes, and we are excited to begin the transformative journey with you.
Last year, when I returned to the Houston Independent School District and was given the honor of leading Sam Houston High School, I knew that with your unwavering support and dedication to our students, we would achieve great things. I am proud to say that we improved in all EOC areas and made significant gains in our TELPAS scores with Emergent Bilingual students. Furthermore, our discipline incidents decreased by 30%. This was all accomplished because of our strong community involvement and the partnership we've built and strengthened.
This year, under the leadership of our new Superintendent, truly exceptional changes have been made, and I am convinced that we will improve in all areas exponentially.
In addition to these instructional changes, we are also increasing safety measures on campus. Student drop-off and pick-up locations are changing. Entrance and exit gates will be separate. You will enter through the first gate off Irvington, and you will exit the central gate. Please see the map attached.
Campus will be open from 6:30 AM – 5:30 PM.

Instruction begins at 8:30 AM and ends at 4:30 PM. Students must be on campus by 8:15 am at the latest, so they can make it to their classroom at 8:30 am

Drop Off/Pick Up:

The gates will be open from 6:30 AM – 8:30 AM. They will be closed during instruction time.

Gates will open again from 4:15 PM – 5:30 PM.

If you need to enter campus when the gates are closed, there is a call button to contact the main office to be allowed entrance.

The pedestrian gate on Irvington will be closed during instructional time between 8:30 AM – 4:30 PM. It will also be equipped with a call button.
Please note, there is also an updated dress code posted on our website. Additionally, the updated dress code can be found on X (formerly Twitter) and Instagram. https://www.houstonisd.org/samhouston
We will change, we will improve, we will celebrate, and we will provide the students with the education they deserve.
Sincerely,
Dr. Diego Linares
Principal

Spanish Version:
Estimados padres de familia,
Bienvenidos al año escolar 2023-2024 en nuestra escuela Sam Houston MSTC. Estoy muy emocionado de continuar como director de este campus y ansioso por trabajar con todos ustedes para asegurarnos de que nuestros estudiantes reciban la educación de clase mundial que se merecen.
Como sabrán, ahora somos una escuela NES-A alineada con el Nuevo Sistema Educativo que nuestro Superintendente ha compartido con nuestro distrito. Habrá cambios significativos este año que estoy convencido mejorarán los resultados académicos de nuestros estudiantes y brindarán la educación de alta calidad que se merecen. Juntos, navegaremos estos cambios y estamos emocionados de comenzar esta transformación con todos ustedes.
El año pasado, cuando regresé al Distrito Escolar Independiente de Houston y me dieron el honor de dirigir esta escuela, sabía que, con su inquebrantable apoyo y dedicación a nuestros estudiantes, lograríamos grandes cosas. Me enorgullece decir que el año pasado mejoramos en todas las áreas de EOC y obtuvimos ganancias significativas en nuestros puntajes del TELPAS con estudiantes bilingües emergentes. Además, nuestros incidentes de disciplina disminuyeron en un 30%. Todo esto se logró gracias a nuestra fuerte participación comunitaria y la asociación que hemos construido y fortalecido.
Este año bajo el liderazgo de nuestro nuevo Superintendente se han hecho cambios verdaderamente excepcionales y estoy convencido de que mejoraremos en todas las áreas exponencialmente.
Además de estos cambios en la instrucción, también estamos aumentando las medidas de seguridad en el campus. Los lugares para dejar y recoger a los estudiantes están cambiando. Las puertas de entrada y salida de vehículos estarán separadas. La entrada será por la primera puerta localizada en Irvington Blvd cerca a la cancha de futbol, y la salida de vehículos será por la puerta central. Por favor vea el mapa adjunto.
El campus estará abierto de 6:30 a. m. a 5:30 p. m.

La instrucción comienza a las 8:30 a. m. y termina a las 4:30 p. m. Los estudiantes deben estar en el campus a más tardar a las 8:15 a. m., para que puedan llegar a su salón de clases a las 8:30 a. m.

Dejar y Recoger estudiantes:

Las puertas estarán abiertas de 6:30 a. m. a 8:30 a. m. Y estarán cerradas durante el tiempo de instrucción.

Las puertas se abrirán nuevamente de 4:15 p. m. a 5:30 p. m para la salida de los estudiantes.

Si necesita ingresar al campus cuando las puertas están cerradas, hay un botón de llamada para comunicarse con la oficina principal para que se le permita la entrada.

La puerta peatonal en Irvington estará cerrada durante el horario de instrucción entre las 8:30 a. m. y las 4:30 p. m. También estará equipada con un botón de llamada.
Tenga en cuenta que también hay un código de vestimenta actualizado para los estudiantes que está ya publicado en nuestro sitio de Internet. Además, el código de vestimenta actualizado se puede encontrar en X (anteriormente Twitter), en Instagram, y en nuestra página de internet. https://www.houstonisd.org/samhouston
Este año cambiaremos, mejoraremos, celebraremos y proporcionaremos a los estudiantes la educación que se merecen.
Atentamente,
Dr. Diego Linares
Director