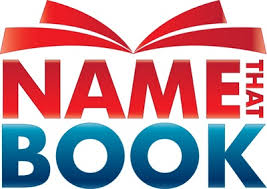 Phone:
Email:
Degrees and Certifications:
Name that Book

The Name That Book contest, coordinated by the HISD Department of Library Services, serves to acquaint HISD students with classic literature as well as contemporary award-winning books, representing a variety of genres. Students from Hartman Middle School selected to participate in Name that Book have read an extensive list of advanced novels. If you would like more information, please contact Mrs. Hall, our school librarian.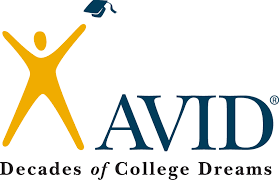 Phone:
Email:
Degrees and Certifications:
AVID

Advanced Via Individual Determination AVID, is a global nonprofit organization that operates with one guiding principle: Hold all students accountable to the highest standards, provde academic and social support, and they will rise to the challenge. AVID brings research based curriculum and strategies to students each day that develop critical thinking, literacy, and math skills across all content areas. AVID at Hartman middle school is designed to assist students to achieve success through college experiences. Students visit and tour a minimum of four different universities in Texas, and learn about both applying and paying for college.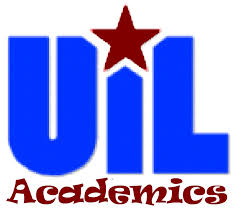 Phone:
Email:
Degrees and Certifications:
UIL Academic Team

Academics includes 20 different events for grades 2-8. These events span the curriculum - they are designed to complement and expand upon what students learn in the classroom, both through learning specific subject knowledge, and through learning skills that are valuable in many disciplines. Approximately 3,000 Texas schools participate in A+ Academics, competing in more than 300 district meets each year. If your child is interested in participating in academic UIL, please email Mrs. Birmingham at DHARDY2@houstonisd.org

Phone:
Email:
Degrees and Certifications:
National Junior Honor Society

National Junior Honor Society is for students who demonstrate the following 5 pillars. Students must apply and meet the requirements established.
Scholarship
Per national guidelines, at a minimum, students must have a cumulative GPA of 85, B, 3.0 on a 4.0 scale, or equivalent standard of excellence. (Each school chapter is allowed to require a higher cumulative GPA.)
Service
This involves voluntary contributions made by a student to the school or community, done without compensation.
Leadership
Student leaders are those who are resourceful, good problem solvers, and idea contributors. Leadership experiences can be drawn from school or community activities while working with or for others.
Character
The student of good character is cooperative; demonstrates high standards of honesty and reliability; shows courtesy, concern, and respect for others; and generally maintains a clean disciplinary record.
Citizenship
The student who demonstrates citizenship understands the importance of civic engagement; has a high regard for freedom and justice; respects the U.S. form of government; respects the law for all citizens at the local, state, and federal levels; and demonstrates mature participation and responsibility in activities such as scouting, community organizations, or school clubs.
Students who meet the scholarship requirement will have an opportunity to complete a form detailing their accomplishments in and commitment to service, leadership, character, and citizenship. For more information, please contact Mrs. Robinson at JROBIN12@houstonisd.org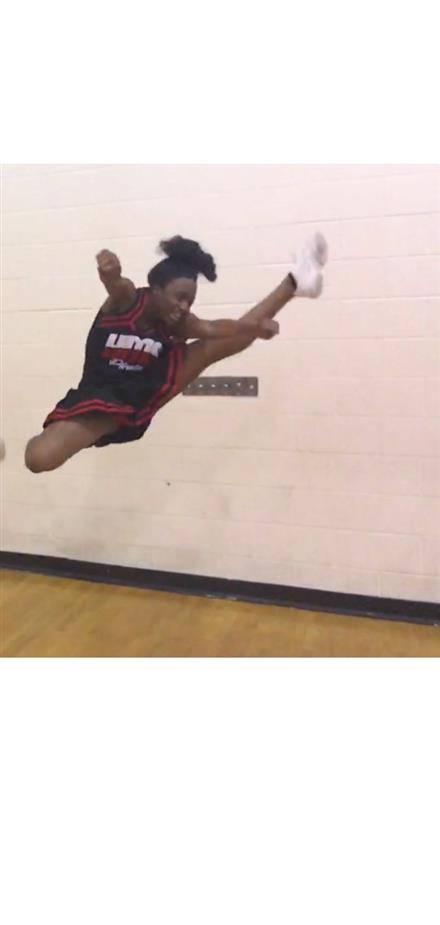 Phone:
Email:
Degrees and Certifications:
Cheer

Cheerleading squad at Hartman Middle School consists of both 7th and 8th grade students only. Cheerleaders promote school spirit and perform at each athletic home event. For more information, please email Ms. Delley at TDELLEY@houstonisd.org