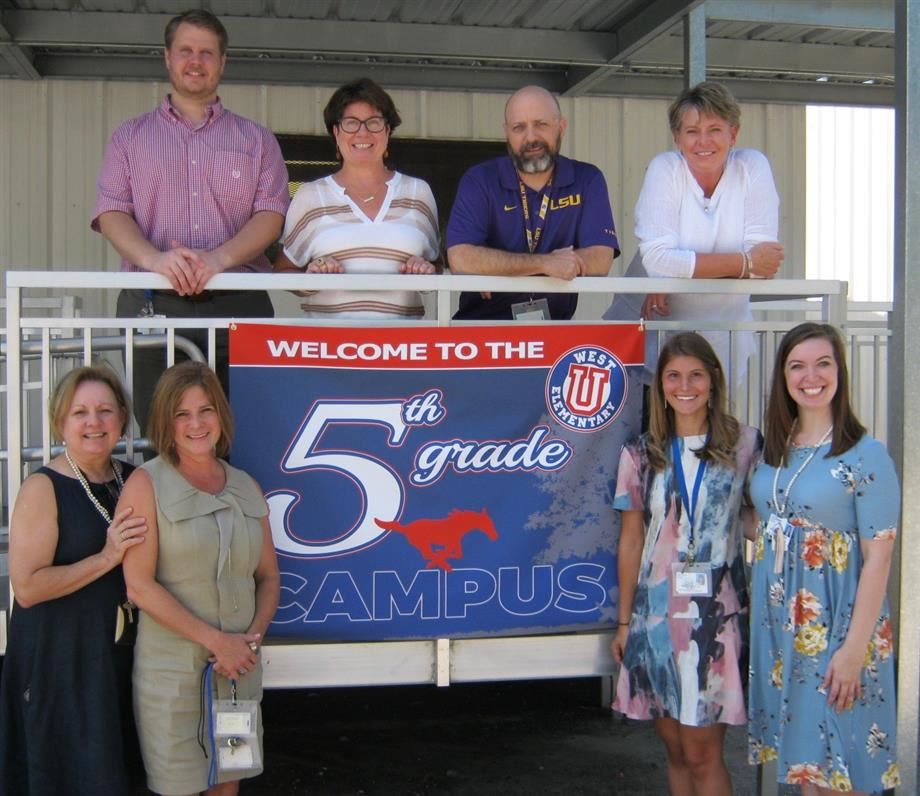 We are so excited to have your child in our classes this year. Communication is very important to us, so please feel free to ask any questions and/or express concerns or ideas you may have regarding your child.

Our conference time is from 8:00-8:30. Please call the office (713-295-5215) or send a note/email (click on name) to schedule a conference. Please allow 24 hours for an email response, as we may only check email at the end of the day. For urgent messages, please call the office.

As a reminder, the parent information packet that went home on the first day of school contains our 5th grade policies and procedures. Please read carefully both the Dress Code and Attendance Policies as these will be enforced.

We look forward to working with you and your child this year. Fifth grade will truly be a year to remember!
Warmest Regards,
The Fifth Grade Team
Daily Schedule
7:35 First bell

7:40 Tardy bell

7:50 - 8:40 Ancillary

12:25-12:55 Recess/Snack

1:00 - 1:30 Lunch
Announcements
The parent information packet that went home on the first day of school contains our 5th grade policies and procedures. Please read carefully both the Dress Code and Attendance Policies as these will be enforced.

Graded Work Folders will be sent home every other Friday. Please sign the top of each stapled packet and return by Wednesday or as soon as possible.

West U Folders go home every Monday. Please review all of the information. Appropriate paper should be signed and returned by Wednesday. This is always part of the homework for Monday.