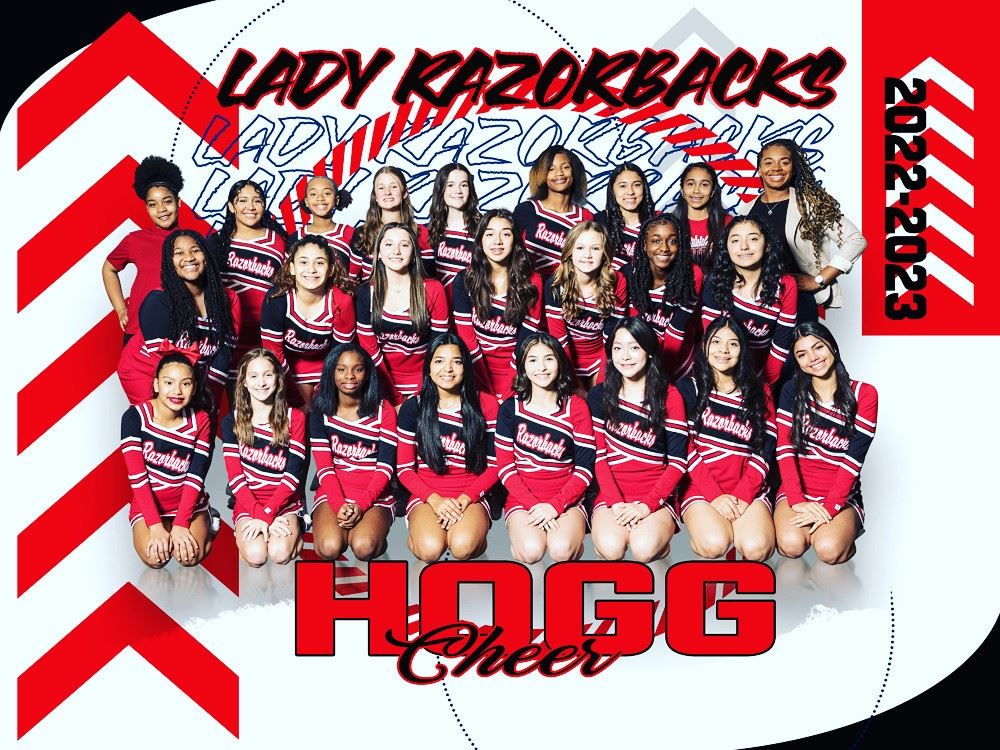 Hogg Middle School Cheer

These guidelines are provided to inform students and parents of the expectations of participating in the cheerleading program at HMS. Cheerleaders selected for the cheerleading team must adhere to them during their tenure on the squad. Team members are automatically responsible for these rules and regulations on and after first official practice.

Philosophy

The philosophy of the cheerleading program at HMS has three major goals: to be a support group for all athletic teams by encouraging school spirit; to strive to be a successful competitive program; and to help our cheerleader athletes develop qualities that will enable them to achieve success in all future endeavors.

Standards for Cheerleaders

Cheerleaders by title are role-models. Remember that there are people watching everything you say and do. Because of this, the HMS cheerleaders are expected to set high standards for their school and to set a good example for their fellow students.
INTERESTED IN HOGG CHEER SQUAD??

Contact: Coach Skinner

Cassandra.Skinner@houstonisd.org